Inspecting Elements:
The Inspect Element tool now helps users better explore their model and BIM data, and easily document actionable items. The Inspect Element tool provides much of the information necessary to quickly get back into your model for revisions. When inspecting an element, it will temporarily turn green until it is flagged, deselected, or another element is inspected.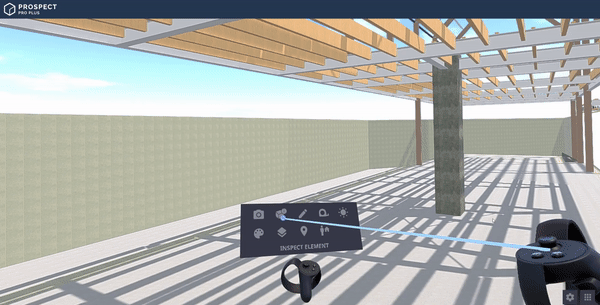 With the Inspect Element tool selected, users are able to point at any individual element in their model and pull the trigger to inspect that element.
Some basic information about that selected component, such as element and family name, will be displayed on the menu (we'll be adding more to this with later releases)
The inspect element feature displays layer information for elements, making it easy turn off that element/layer directly from within inspect element menu. 
Flagging Elements: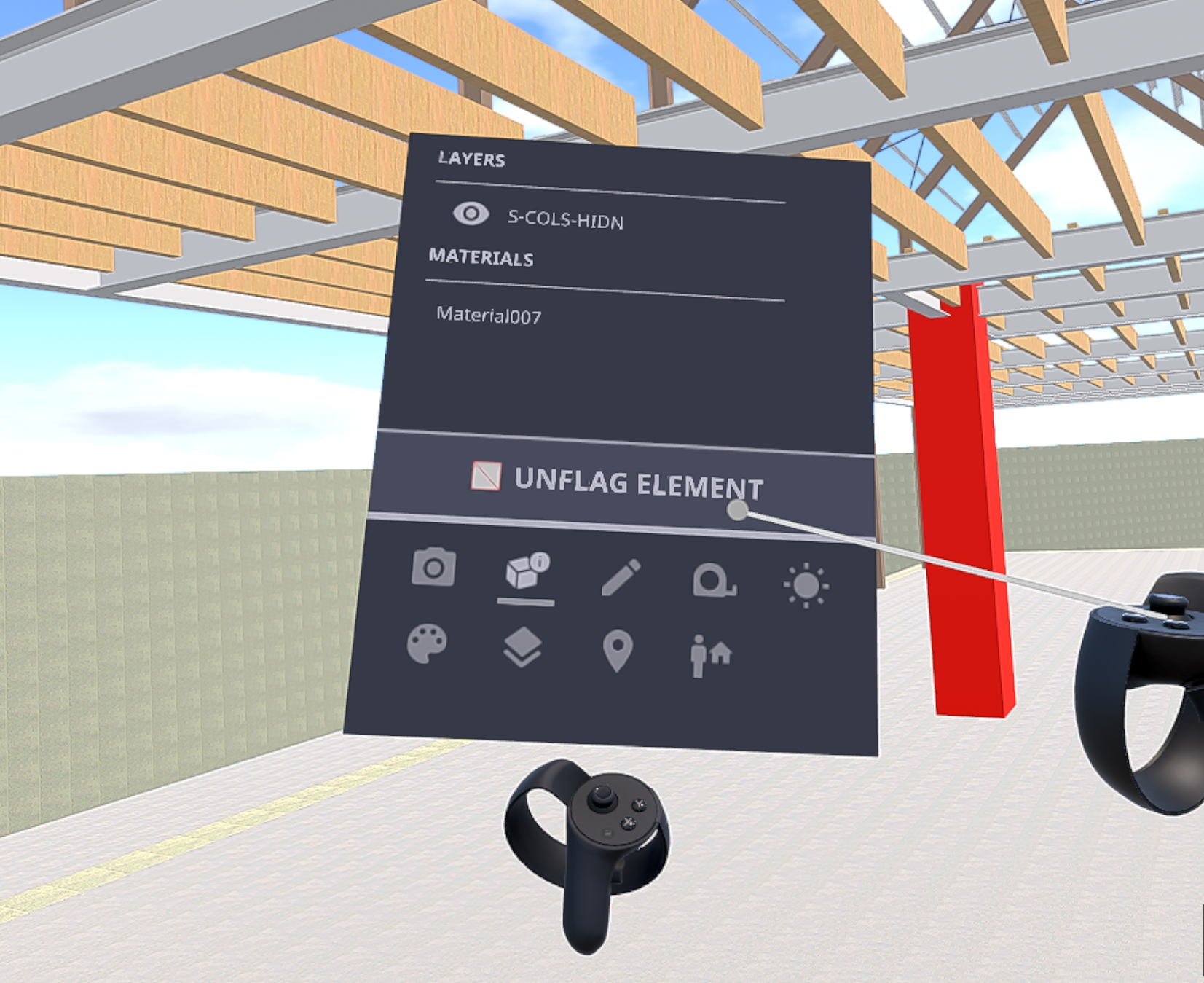 If something is incorrect or needs revision, it is easy to flag that element and turn it red.
When you've finished reviewing your Revit file in VR, you'll be able to export a report of all flagged elements as a CSV file. This helps users to quickly and easily go back into Revit to make any necessary changes, based on Element ID. Full details on this workflow available here. 
Download a Revit sample files and test out this new feature:
Download: In-VR Meeting Notes template for Prospect.docx