Launching Revit Files in Prospect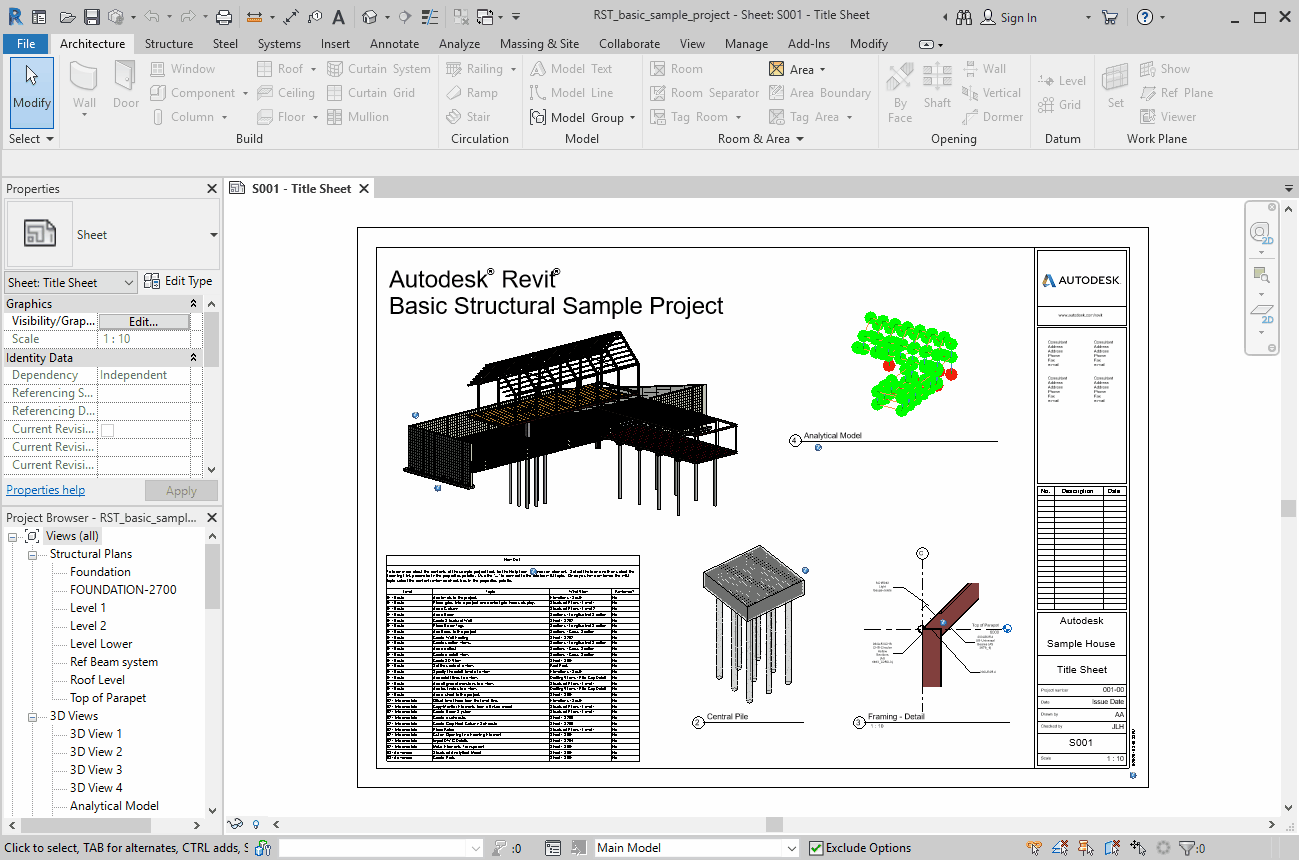 Full workflow from Revit to Prospect on Desktop showcased above and described step-by-step below. 
Open your file in Revit.
Create or open a 3D view of the portion of the model you would like to view in VR.
Note: Prospect loads only the geometry that is visible in the current 3D view, this includes abiding by crop boxes and elements hidden via visibility/graphics. 
With your 3D view selected & open, Navigate to Add-Ins > 

View in VR.



Select any 3D views you would like to import as Viewpoints the pop-up window.
The Properties tab gives the option of configuring which BIM metadata you would like to import. The default option is to import all type and instance properties.
Note: These settings will apply to future exports until/unless it is reconfigured.
Click 'Start Processing'.
Note:  When the export completes, Prospect will pop up and prompt you to add the file to a new or existing Project folder. (Pro, Pro Plus, and Workstation users).
Your file is ready to review in VR! 
Materials and Textures
Prospect currently supports the diffuse color, diffuse texture, image fade, transparency, and tint of Autodesk Materials, as well as physically based materials introduced with Revit 2019**. To see an accurate preview of how your materials will appear in IrisVR, open up the Revit Material Browser and navigate to the "Appearance" tab.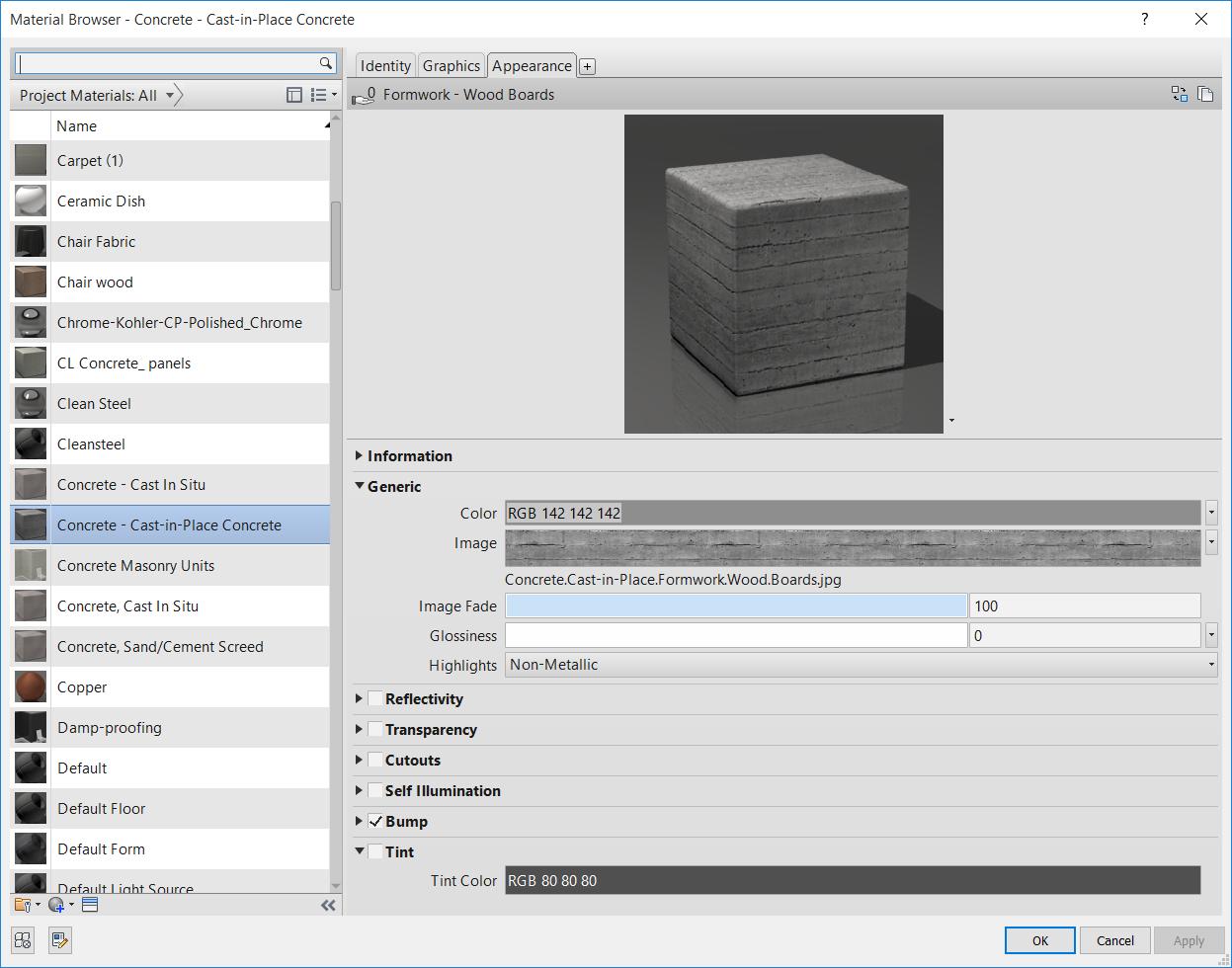 Note: Material settings not currently supported in-VR include: reflectivity, self-illumination, bump-maps, and relief patterns.  **To ensure Physically based materials from Revit 2019+ are exported, the following boxes should be checked prior to export:
 Manage tab -> Materials -> Select desired material -> Graphics tab -> Shading dropbox -> Check "Use Render Appearance"
Layers
Similarly to DWG or DXF, Prospect uses the American Institute of Architects Standard to map Revit Categories and Subcategories to layers. Toggling layers is an excellent way to focus on specific aspects of a design file such as MEP or landscaping.
Object Properties 
All type and instance properties available within Revit are accessible in VR.
Use the inspect element tool to access this BIM metadata for any geometry within your project. (BIM metadata available for Revit files exported via plugin with Prospect v2.4 or newer)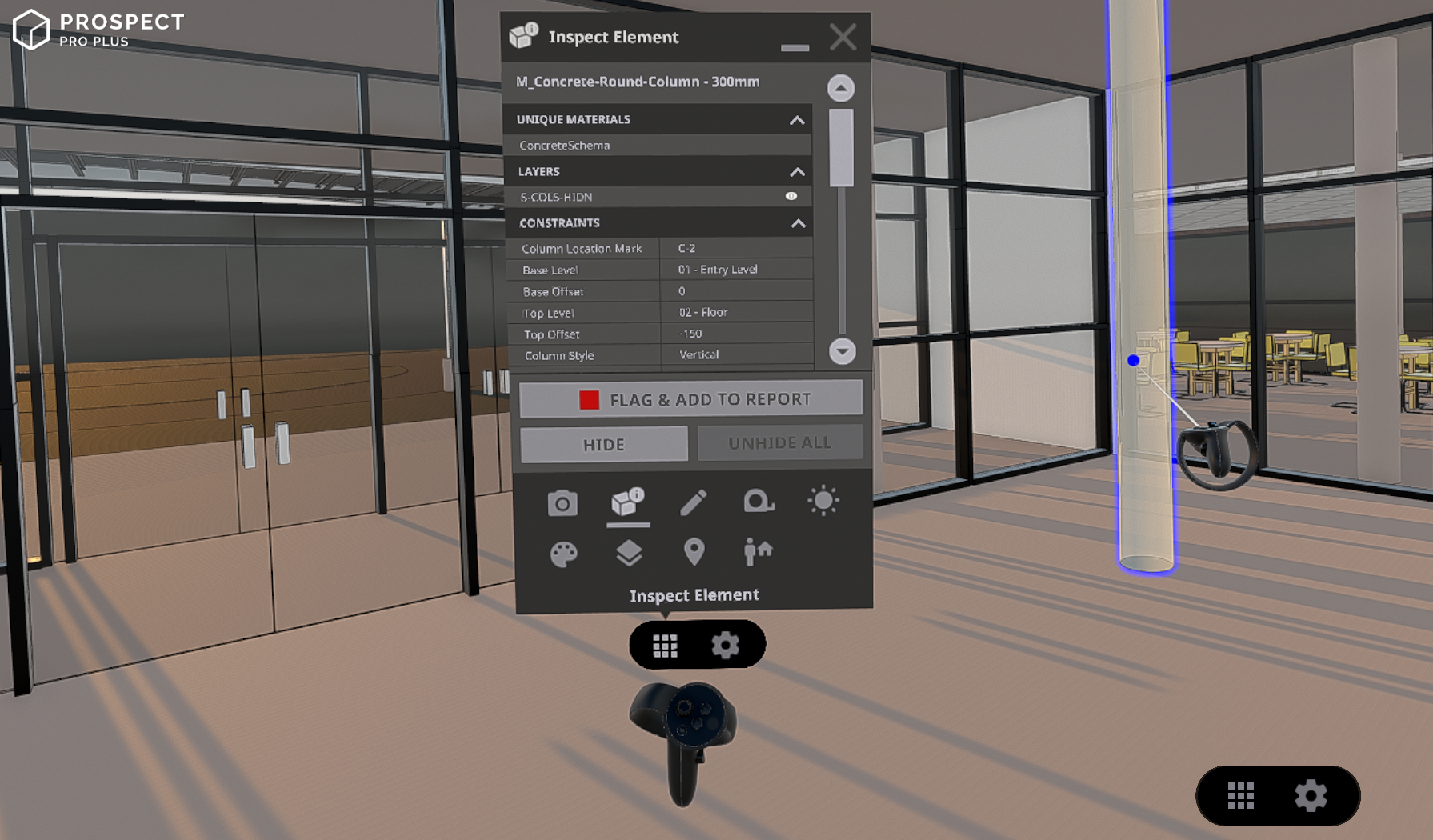 Links
Prospect supports linked Revit files and will include them if they are part of the Revit 3D view.  Please note that Prospect works best with local files, so if you are having issues loading, try to detach from central and save locally.
Detail & Textures
Prospect supports a level of detail in-between "Medium" and "Fine" and brings in materials similar to how they would appear in the "Realistic" setting.
Supported Versions
To learn about additional features, check out this section of our knowledge base. Notes:
Revit LT does not support third party plugins and as a result users of Revit LT are unable to run Prospect on their computers.
RPCs not fully supported