Follow these steps in order to successfully produce an OBJ and MTL file that works with IrisVR Prospect
1. Before exporting, open Asset Tracking
2. Select all of the Full Paths under Maps / Shaders and right click to open a Menu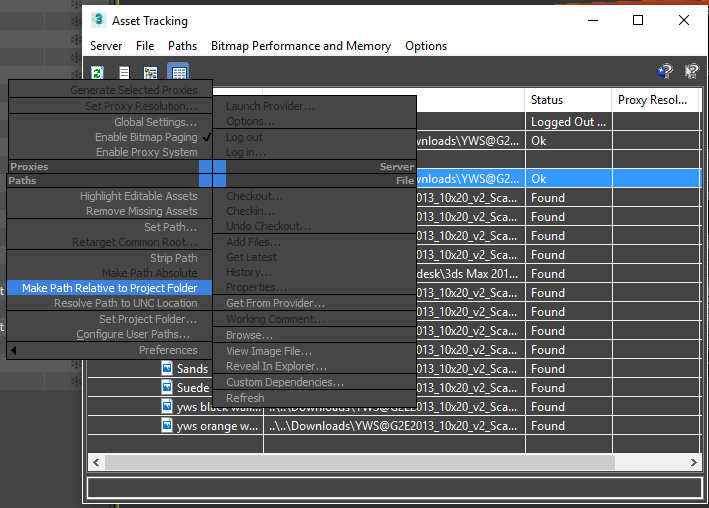 3. Select 'Make Path Relative to Project Folder' 
4. Exit out of Asset Tracking
5. Select Export

4. Select OBJ in the dropdown and name your file
5. Make sure the options look like below
(Important Update) In prospect beta version 3.8, we assumed right-handed coordinate system with the Y axis as the Up axis, but, in the latest release, we have switched to the Z axis as the Up axis. This means that files exported using the previous settings for the Z axis will appear rotated. Exporting the file again, using the settings below will solve this problem.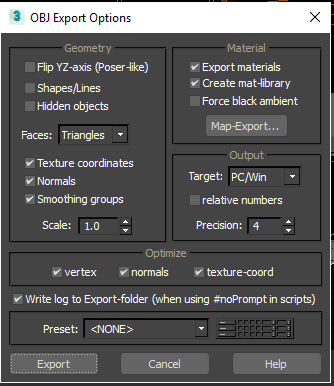 6. Select Map-Export and make sure 'Use map-path' is unchecked.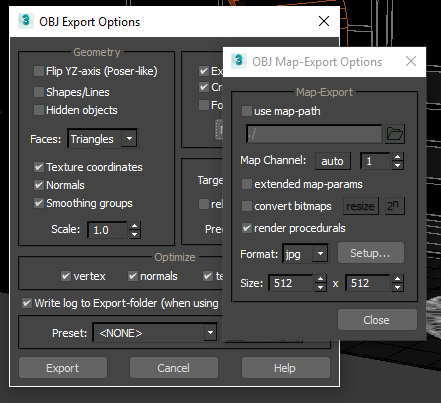 7. Maintain the format as JPG
8. Select Export
9. Drag and Drop your file into Prospect and launch!