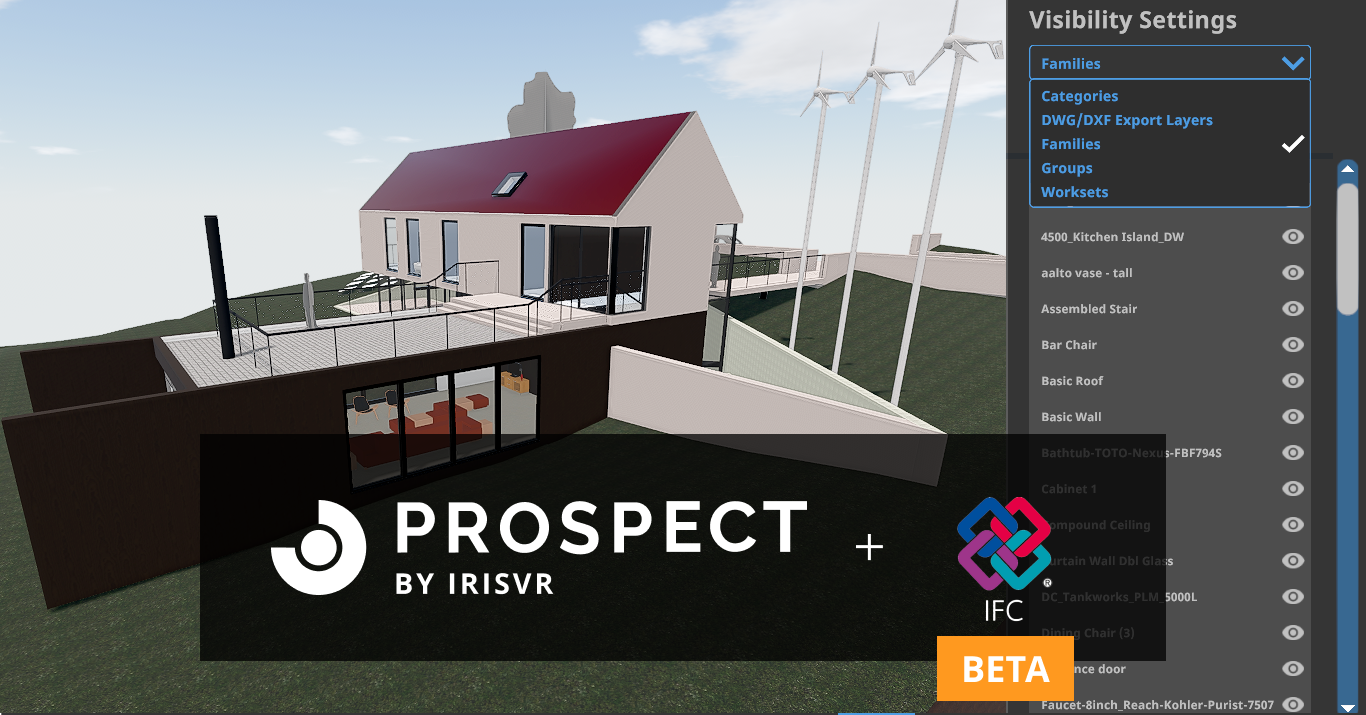 What's New
Introducing beta support for IFC files, as well as major updates to
Prospect for Desktop
.
PC users who don't have a VR headset connected will now have access to all the same tools as collaborators with a headset, unlocking new workflows, and meeting possibilities for distributed teams who need to collaborate remotely.


Visibility Settings
Turn geometry on or off based on the organization of the original 3D file.
Formerly called Layers, Visibility Settings
now include things like worksets, links, categories, layers, families, and more.



IFC Beta
With Beta support for IFC files, you can now drag & drop files up to IFC4 into Prospect, allowing for an even wider variety of modeling formats to walk through and collaborate in VR.

Prospect for Desktop
This update brings full feature parity whether or not you have a headset connected, providing increased flexibility, collaboration, and convenience.

Measurement Precision
We've increased the precision of our measurement tool, so whether you use
metric or imperial you'll notice more precise measurements.
Additional Features...
Z-Fighting Reduction Improvement - We completely revamped our approach to z-fighting reduction to provide a better, more comprehensive solution to flickering surfaces in VR.


Notification Improvements

-

We've enhanced our notifications systems so that after a sync completes, it is now easy to tell which projects and specific files were updated.




Inspect Element - All Visibility Settings associated with an inspected element are available, making it easy and convenient to adjust the visibility of geometry without prior knowledge of the model hierarchy.


Looking for more? Check out our full release notes.