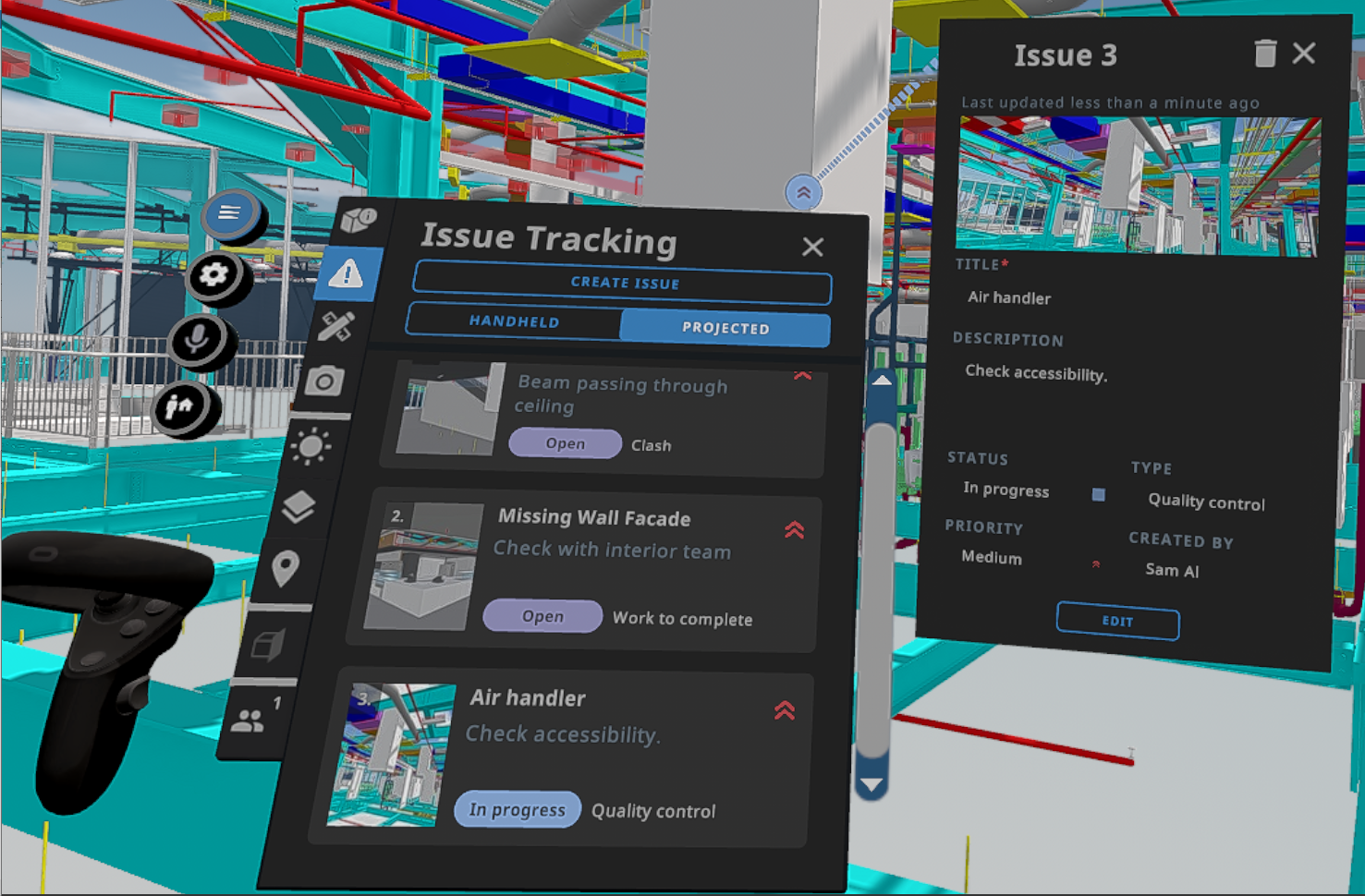 Issue Tracking
With this release, we've added a streamlined, collaborative Issue Tracking feature set, allowing you to create and track the status of issues across updates to your files.
Issues capture the location, a photo of the highlighted area, along with user-input data such as a title, priority, and type.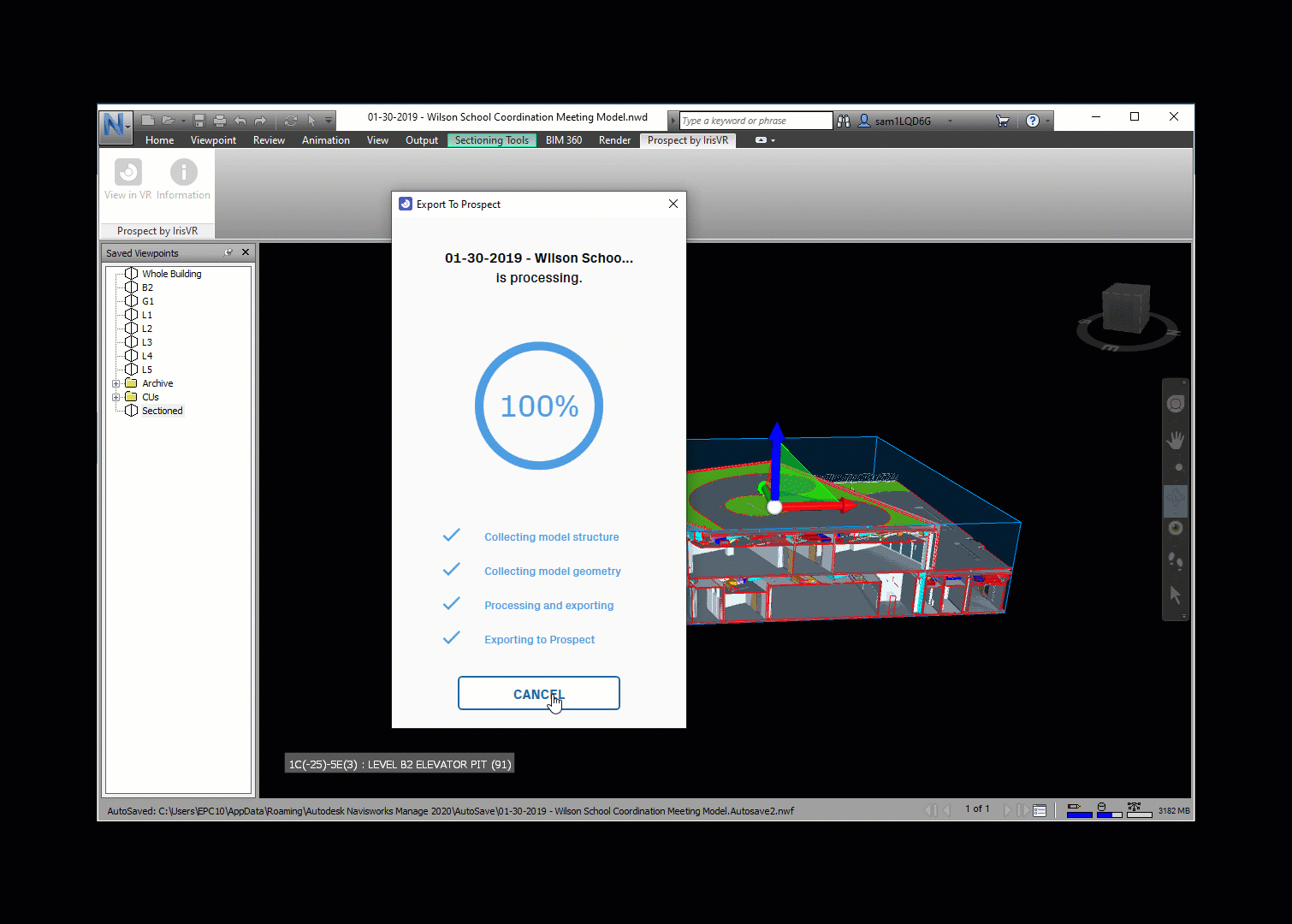 File Updating
Now when you import a compatible filetype, we'll identify if you've previously imported a version of the same one and update geometry, while Prospect issues, Photos, and annotations persist between updates.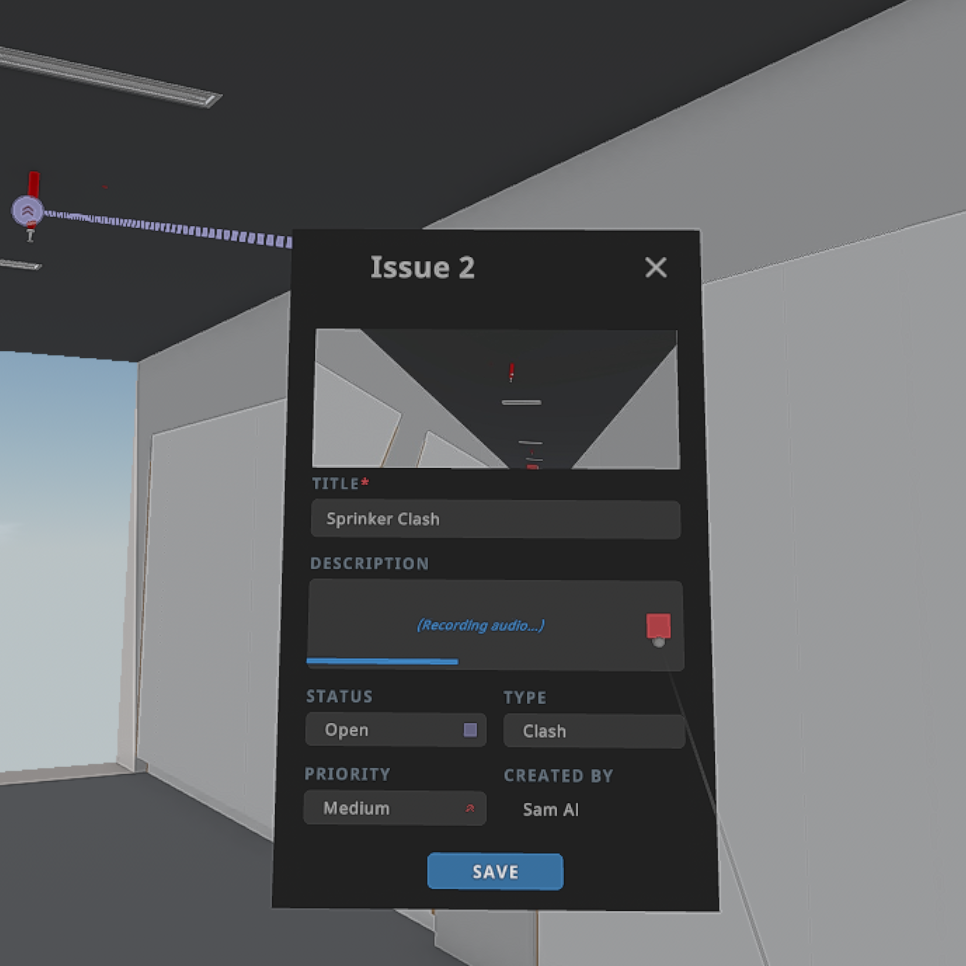 Voice-to-Text
This update also introduces support for adding titles and descriptions to issues with voice-to-text dictation.
Additional Features...
Rhino 7 - We've added support for Rhino 7

Issue Filtering - We've added the ability to filter issues across multiple attributes to tailor the list of issues you'd like to see in-VR and in the Prospect Library.

Looking for more? Check out our full release notes.