Check out what's new in 2.7.4, here.

What's new?
With this release, Prospect had rolled new and improved plugins for Revit, Navisworks, and Rhino. Among these improvements is support for both Revit and Navisworks 2020.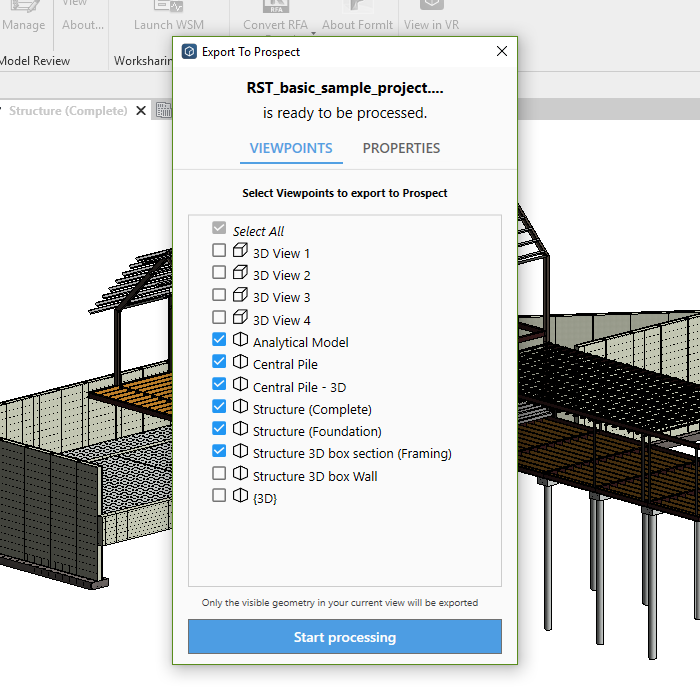 An improved workflow that matches our Navisworks plugin, adds new features, as well as a fresh new look! Be sure to review our Revit article for full details.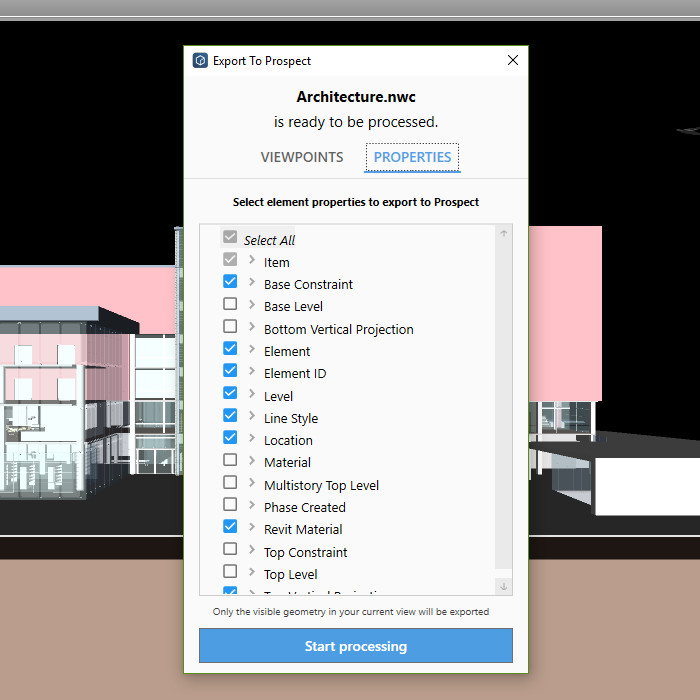 With custom configurable metadata and additional improvements, our Navisworks support is out of beta and better than ever.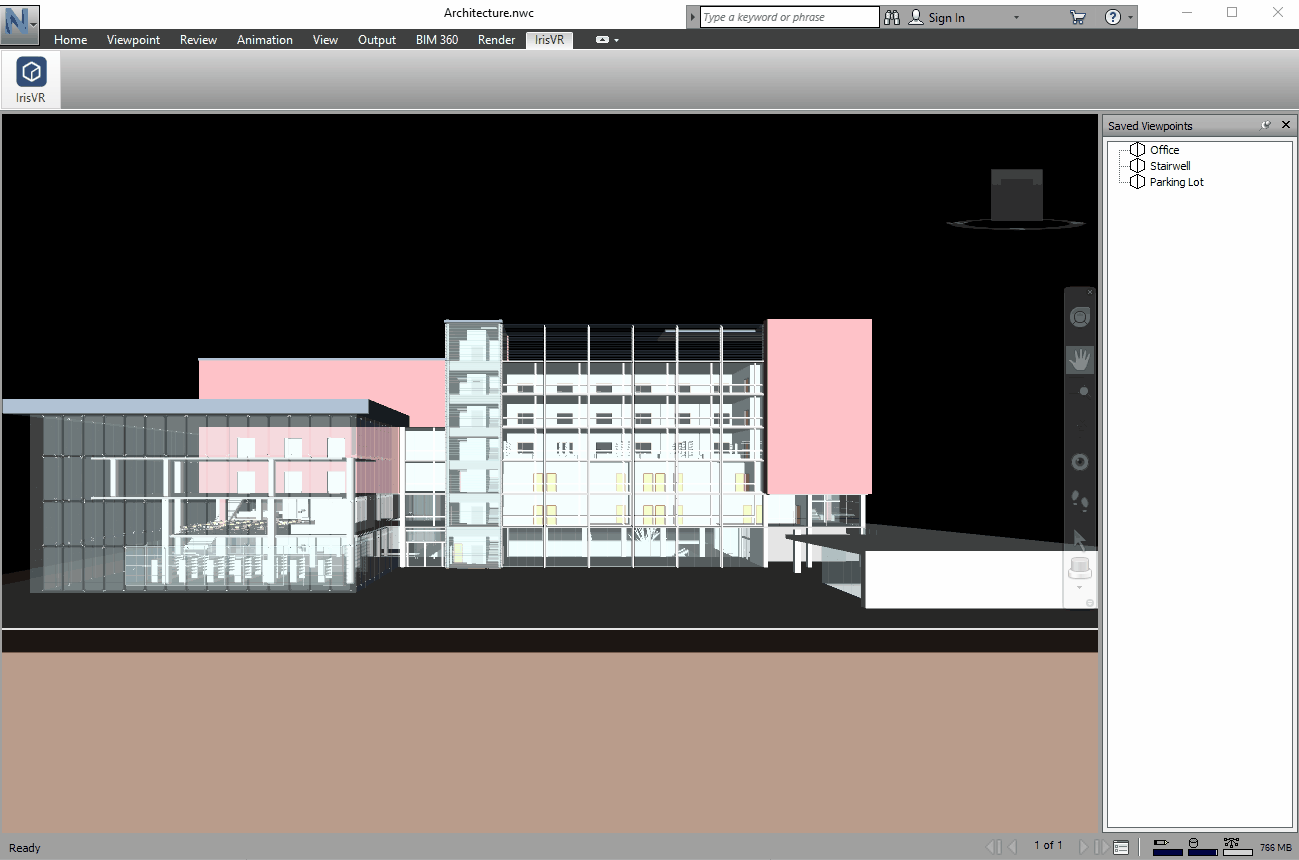 Prospect 2.7 introduces support for Revit and Navisworks 2020, update today!
We've completely rewritten our Rhino plugin for faster export of files into Prospect and greater stability.
ADDITIONAL FEATURES INCLUDE:
Download All button - We've added a Download All button for screenshots to provide a faster experience saving a group of screenshots taken in VR to your machine.
Looking for more? Check out our full release notes list.