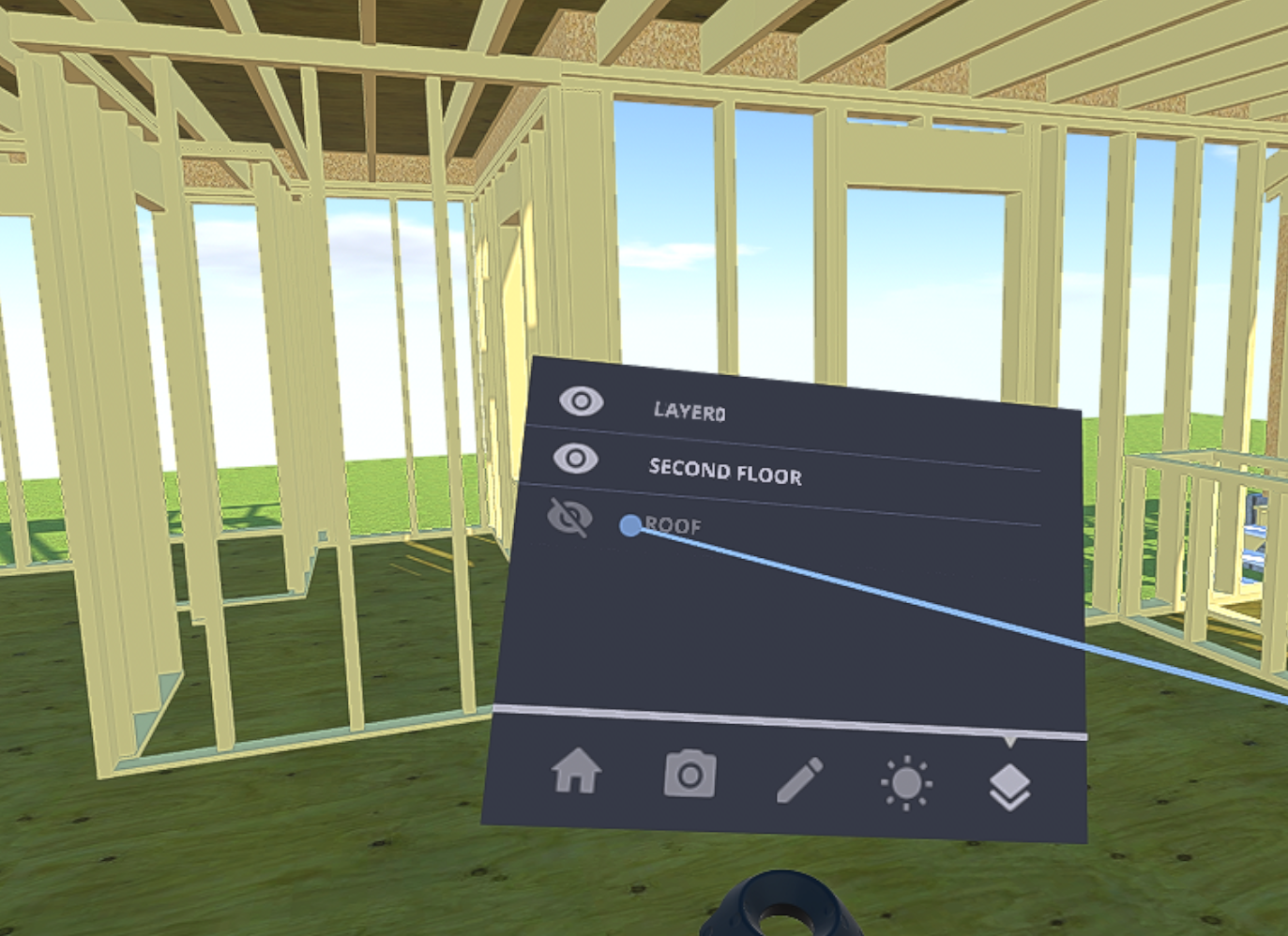 Overview
Layers allow the user to turn geometry on or off based on the organization of the original 3D file. This is ideal for showing different model configurations, toggling between materials, or viewing different furniture arrangements.
Navigation
To operate the layers menu, first bring up the menu toolbar while in Prospect. Select the layer icon to bring up your options.
With the Oculus Rift tap Spacebar on the keyboard or A on the gamepad to toggle that layer on or off. Using the controller to operate the scroll bar on the right-hand side of the tool bar to view the list of layers that exist within the model.
With the HTC Vive use the controller to point at the layer to toggle between on and off and move scroll bar on the right-hand side. 
Integrations
Revit, Rhino and Sketchup files have automatic layer associations assigned to them in Prospect. For more fine-tuned control, we are working on support for design options directly from Revit and this feature will be implemented in a future release.