How to Launch a SketchUp File into Prospect
Open the IrisVR Prospect app on your desktop.
Drag and drop a SketchUp file into the drop-zone or browse for your file by clicking the "+" icon within your project in the center panel.
Once the file is finished processing, select it and click "Launch".
Enjoy your file in VR!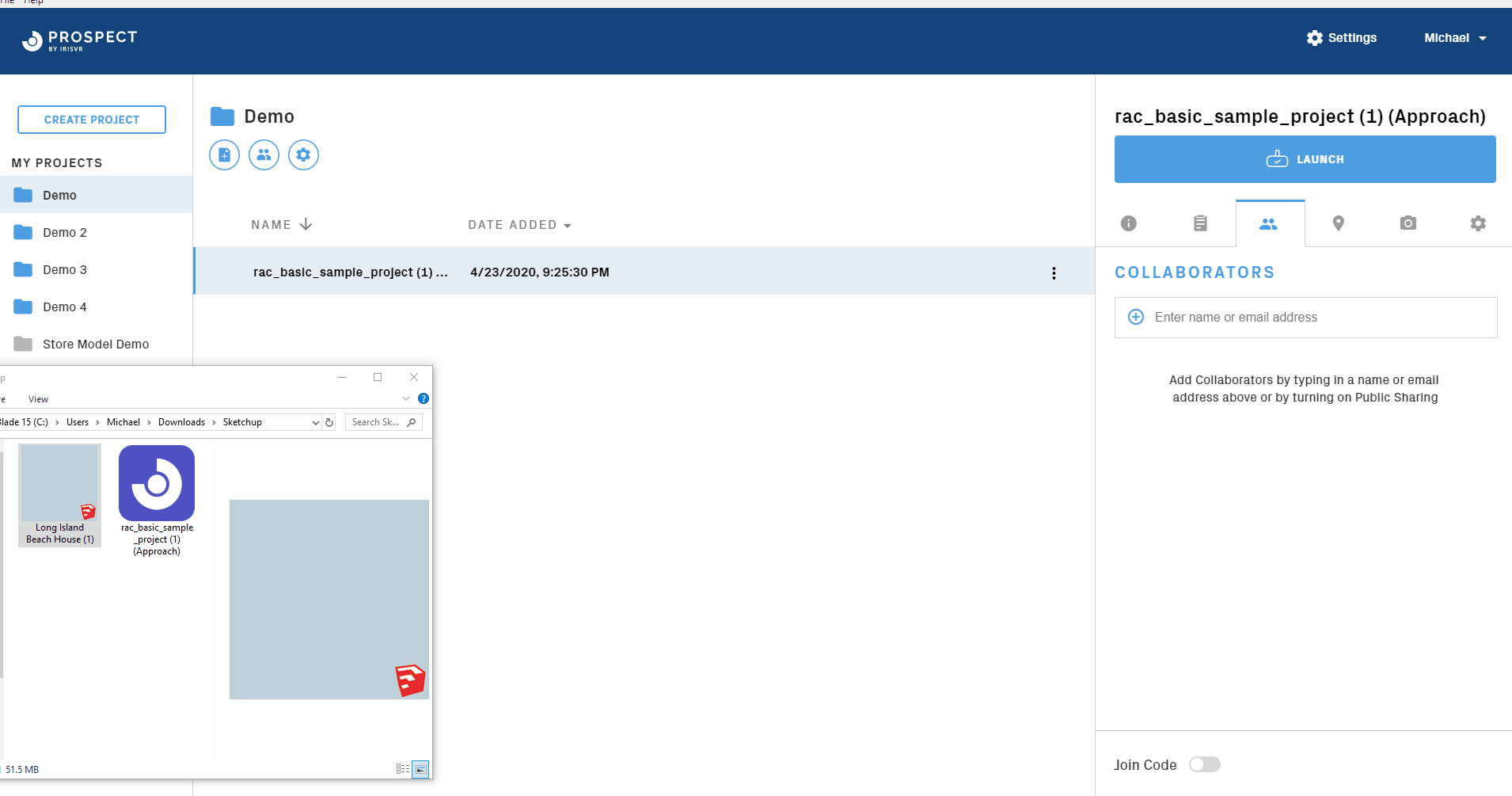 ---
File Specific Settings
Materials and Textures
Standard image types (JPG and PNG), colors, and textures up to 100MB are supported in Prospect.
Other material libraries, such as V-Ray, Maxwell, or Podium, are not currently supported.
Visibility Settings

With files imported with Prospect version 2.11 or newer, users have a higher degree of control over geometry visibility in VR, based on the information contained within your Navisworks model.

Mix and match Visibility Settings between geometry within the following:

By default, Prospect will maintain the layer visibility of your last saved scene. Within Prospect all SketchUp layers can be toggled on/off to showcase different design options, materials, layouts, etc.
Sun Position
The sun location in Prospect is taken from the SketchUp file geolocation, if the file does not have geolocation Prospect will default to 0,0,0. Learn more about geolocation from SketchUp's here.
Billboards
Any billboard or face-me components in SketchUp will also maintain this behavior in VR.
---
Supported Versions