How to Launch a Rhino File into Prospect
Open your file in Rhino
Click "View in VR" plugin button, automatically added to your toolbar after installing Prospect
The file will process and then open in the Prospect library for viewing in VR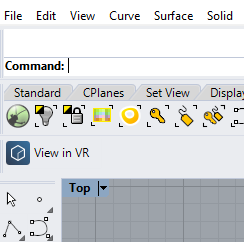 File Updating
Note: File updating is only available for files imported using version 2.12* or newer.
What is file updating?
File updating allows you to update the existing file in your Prospect library with the latest geometry from your source model while bringing along any issues, annotations, and photos created in Prospect previously.
How it works:
When exporting an updated file, be sure to save the file to the same Project in your Prospect Library. Rhino files will be updated if the file and NamedView selected (as applicable) before export match an existing file in the Project.
If you do not wish for files to be updated, you may turn off the feature in your Settings section toward the top right corner of the Prospect Library under the "File Processing" section.
---
File Specific Settings
A Rhino file can have a great amount of geometry and it's important to optimize your file for VR.
Clean up your Geometry
Hide:

Use the Hide command to select and hide any objects/geometry that you don't need to see in VR.

Delete:

Excess or extraneous geometry that has been copied and pasted accidentally through the file.

Trim:

It's best practice to trim any surfaces under the mesh to avoid overlapping with other meshes.
Geolocation
Make sure to input a sun location in Rhino, as Prospect uses the information from the Rhino file for the sun and shadows. Learn more about geolocation from McNeel's website.
Materials & Textures
Assigning layers, materials or colors will improve the quality of the virtual reality experience. Avoid using white as that creates glare in VR; avoid using black as that reduces depth.
Prospect reads semi-transparent layers as if they are glass so that you can teleport through a window or glass door quickly. Avoid making any surfaces semi-transparent that you do not want to teleport through, or turn off the "teleport through glass" option by clicking the gear icon to access settings.
Named Views
You can set cameras as scenes in Prospect using Named Views (NamedView in the command line)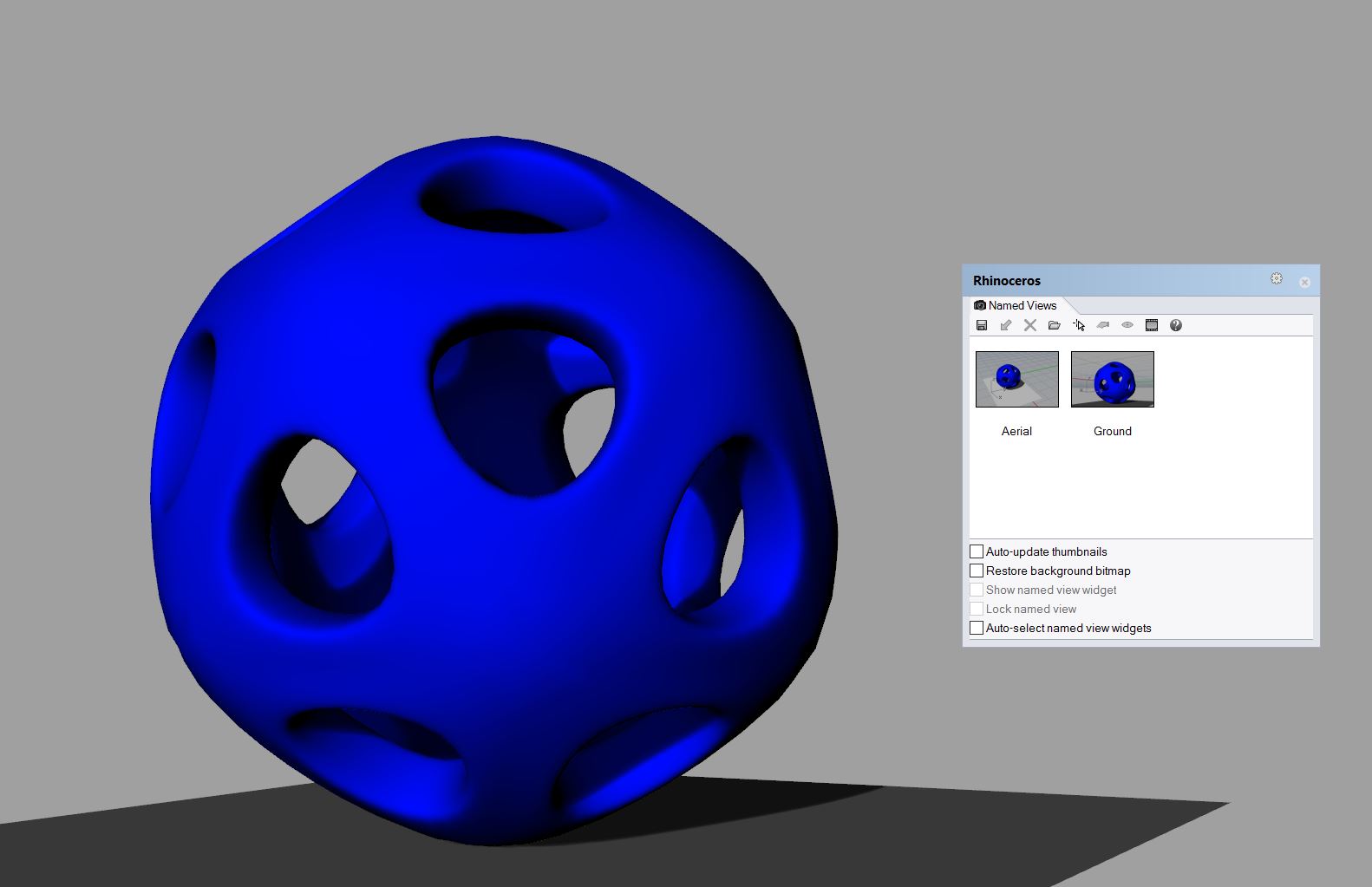 Visibility Settings
Objects/geometry in layers that are set to 'off' will still be exported but will be hidden in VR. Layers can then be toggled on/off within Prospect by using the Visibility Settings menu.

With files exported with Prospect version 2.11 or newer, users have a higher degree of control over geometry visibility, based on information contained within your Rhino model. Mix and match Visibility Settings between geometry within the following:

Layers

Instance definitions

Custom Geometry Groups
---
Supported Versions
Rhino 5, 6, & 7
The Rhino plugin will only work with the 64-bit version

. For best results, please upgrade to the latest supported Rhino release, which can be found

here.