Overview
The markup tool lets you "draw" during your VR experience and redline a 3D file. When drawing with the brush, it is possible to adjust the brush size. Currently, one color is available.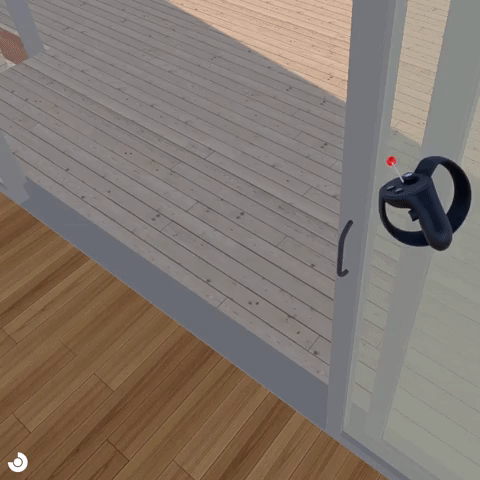 Navigation
To operate the markup menu, first bring up the menu toolbar while in Prospect. Select the brush icon to bring up the markup tool. Now, you can draw anywhere outside of the menu region by holding the back trigger. 
Menu Options
Navigate will allow you to return to the navigation experience
Brush is a freehand marker that draws on any surface
Callout draw a fixed circle at the center of your view
Undo allows you to clear recent marks and changes
How to use Brush & Call Tool with Different Hardware Pairings
HTC Vive the red stroke will be created by holding the back trigger on the navigation wand and will come out not from the cursor but from your wand (see image below) If you can not see where the stroke is appearing, look down at your control wands to locate. Exit out of the brush tool to be able to teleport to different parts of the model.
Oculus Rift the red brush strokes are created by moving your touch controller around the area desired while holding down the trigger.