Requirement Review
In general, to run Prospect software you will need the following:
1. Powerful computer to run a smooth experience and support your virtual reality headset. Check your computer against our recommended specs.
2. Virtual reality headset that is plugged into your computer. Our guide to picking a headset here.
3. A 3D file in a supported format.
Installation
If you have never installed Prospect before on your Windows desktop machine, please go to irisvr.com to create an account and download the software. 
1. Download the IrisVR Prospect App
Go to irisvr.com/downloads, sign up, and click "Download Prospect" under the IrisVR Prospect section.
Once downloaded, double-click on prospectsetup.exe to begin the installation process.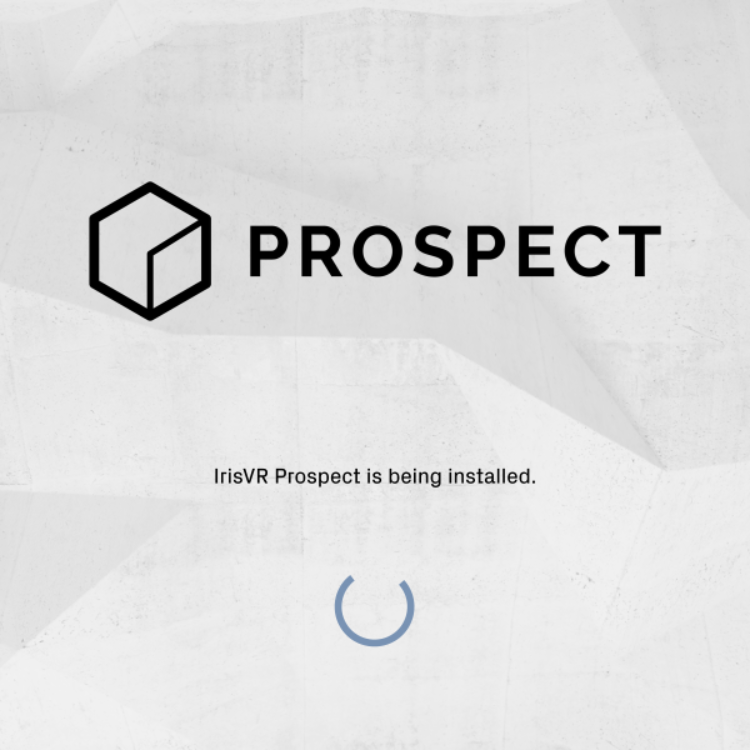 2. Launch the Software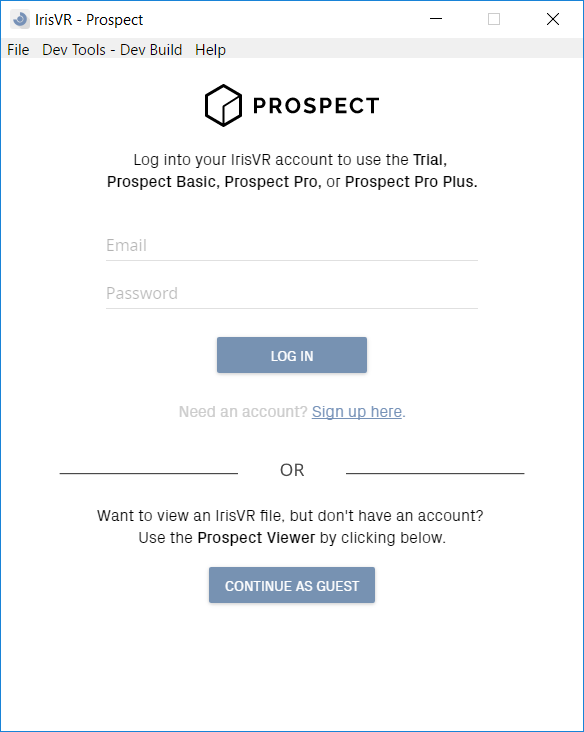 If you are on a trial, you'll see the full Prospect Pro Library and trial banner.