Sample File
Download a sample IVZ here to test with the Prospect Viewer. 
Using the Prospect Viewer
The Prospect Viewer is a free tool available to download from our website here and does not require an account to utilize.
It provides a hassle-free way for clients and guests to process and view IVZ and IVM files shared with them. Users simply drag and drop the file they've been provided into the Prospect Viewer window to extract for viewing or meeting in VR.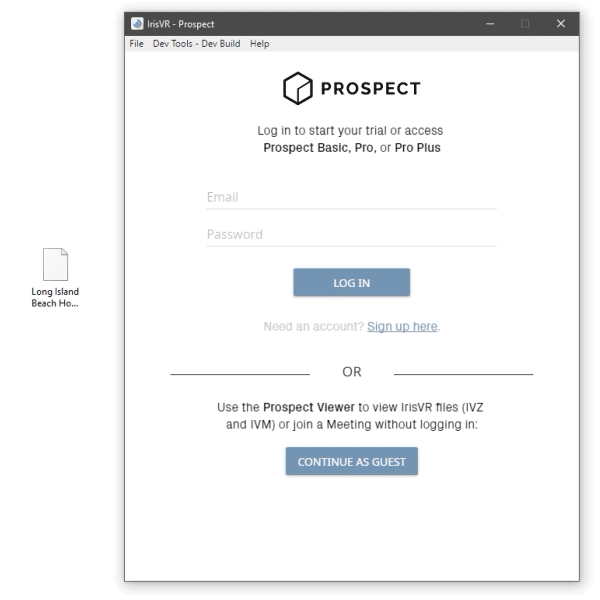 IVZ files are solo, fully navigable experiences.
To Explore an IVZ with the Prospect Viewer
1. Drag and drop the IVZ file
2. Click to "View in VR"
3. Navigate through the provided VR experience.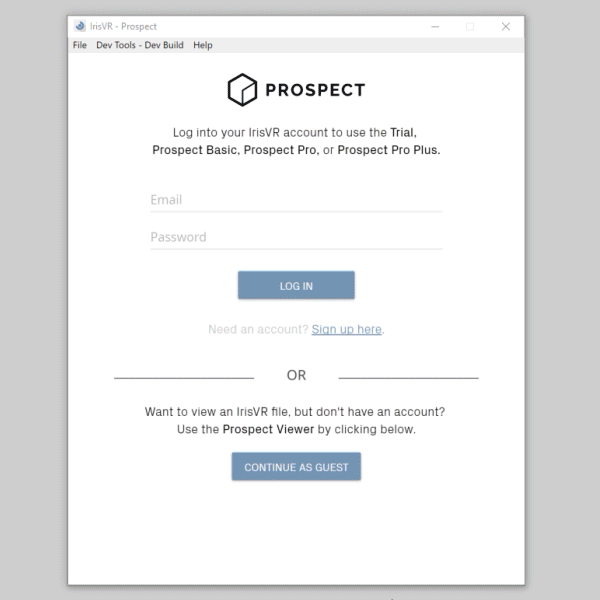 IVM files are meeting files, contain embedded information that will allow users to join Multiuser Meetings. 
To Join a Meeting with the Prospect Viewer
1. Drag and Drop the IVM
2. Type in your name where it says Guest,
3. Click to "Meet in VR," to join the Multiuser Meeting