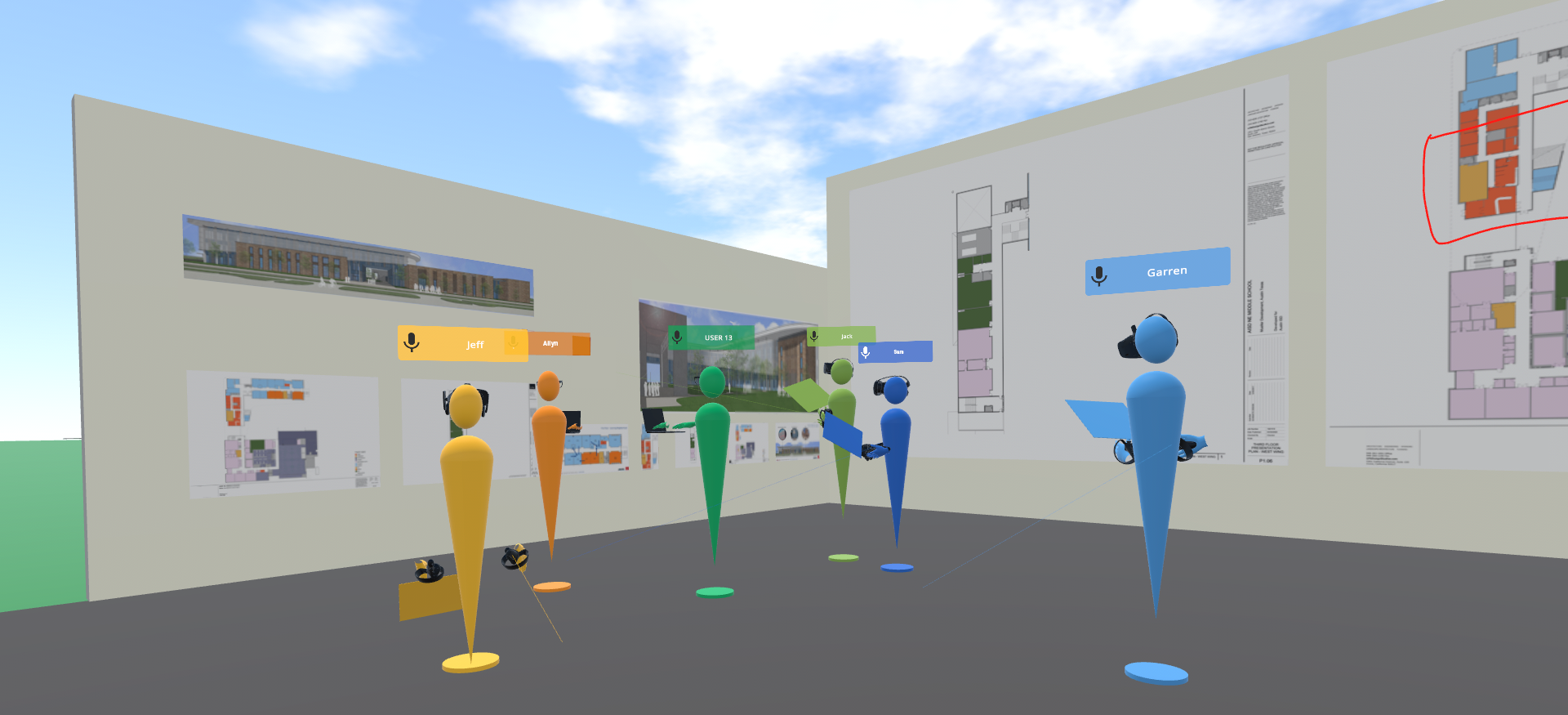 VR is the best way to evaluate and collaborate within unbuilt spaces, but we understand that there is still a benefit and need to reference 2D plans and renderings as a project progresses, similar to how a more traditional design pinup or "crit" might go.
There are numerous advantages of hosting a VR pinup within the 3D model, where there are no limitations on the size, quantity, or scale of your 2D assets, and you have the ability to quickly navigate to any portion of the plans to reference the 3D space it represents. Below we've laid out an example of how to achieve this in Revit, but the concept applies to virtually all modeling types supported by Prospect.
Creating a Revit VR Pinup Space
The idea is simple, you will be building a VR pinup room within your 3D model.
Start by creating some geometry and a 3D view of the pinup space within your native model. Next, place 2D assets on these walls, and use additional viewpoints to help jump any relevant areas of your 3D actual model. Specific steps outlined below:
1. Designate a wall or walls in your 3D model for your "pinup" space. We find it may be best to elect to create 2+ walls and a floor, somewhere slightly off in space but still nearby the model.

You'll want to distinguish the pinup space from the rest of what is truly being built, but keep everything in view/teleportation range.

2. Create a 3D camera view for the pinup space, with a good view of the wall(s), and call this view "VR Pinup".

This will become an easily navigable Viewpoint in Prospect.

3. Bring in floor plans, renderings, company logos, or other relevant 2D assets into your 3D file as images.

Revit users should make use of Revit Decals.

PDFs aren't supported, so convert any PDFS to .jpegs or .pngs before this step.

4. Place the 2D assets as decals on the walls.

We've found that their default size renders the crispest in VR, but it's nice to also place some scaled-up version of floor plans and renderings, 5'-20' in size, for review and marking up.

5. Select your VR Pinup view, along with any relevant 3D views from your Revit model, and export this to your Prospect Library.

6. Now invite others to your pinup space, these collaborators can seamlessly join you for a pinup and model exploration, you'll be the Meeting Host, and can help guide the conversation and remote collaboration.
Now invite others to your pinup space and start collaborating!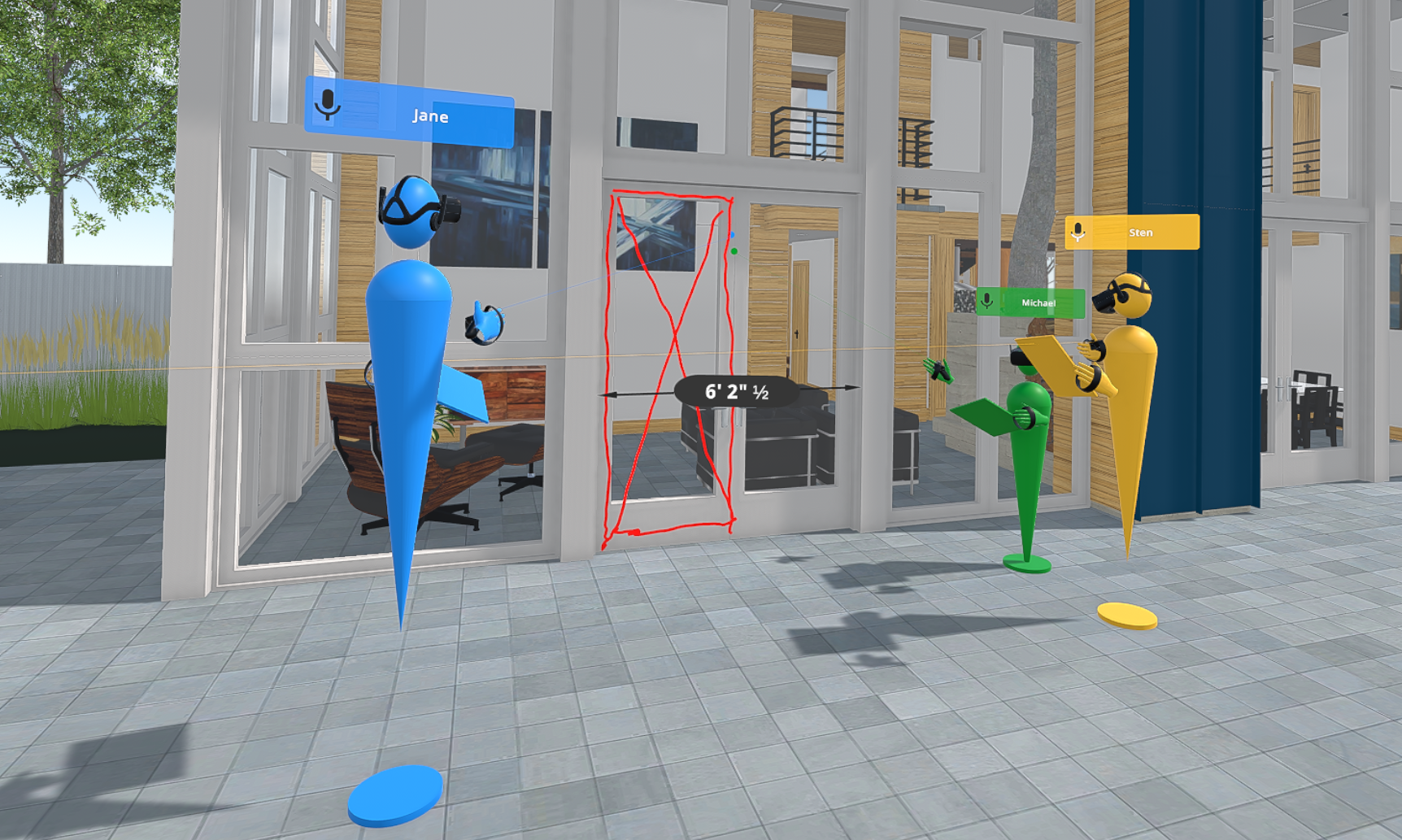 Once within your VR meeting here are some highlights of tools available and ways to collaborate:
Annotations
Use the annotation tools to markup on your 2D plans, mock-up suggestions within the 3D space being referenced, or take quick measurements to verify clearances or code compliance.
Scale Model Mode
Pull sections in real-time, evaluate circulation, spatial adjacencies, get a birds-eye view of the full scope of work as the project progresses, and much, much more with scale model mode.
Related Articles:
Using Prospect Without A headset