One of the great features that Scope has is allowing you to quickly and easily share images with others. Follow the steps below to share your images with anyone, anywhere.
1. Login into your online Scope Library
2. Upload images or navigate to the pano set you would like to share.
3. Click on the sharing icon, located at the right corner of that pano set.
4. It will confirm you would like to share the full pano set and provide you with a 6 digit code, as well as a direct share URL.
5. The "View in Browser" URL can be shared and viewed directly in a web browser on a desktop, mobile device or tablet.
6. Provide the 6 digit code to whomever you want to share the set with and instruct them to download the Scope app on their smartphone to view the content, which can be found under Shared With Me.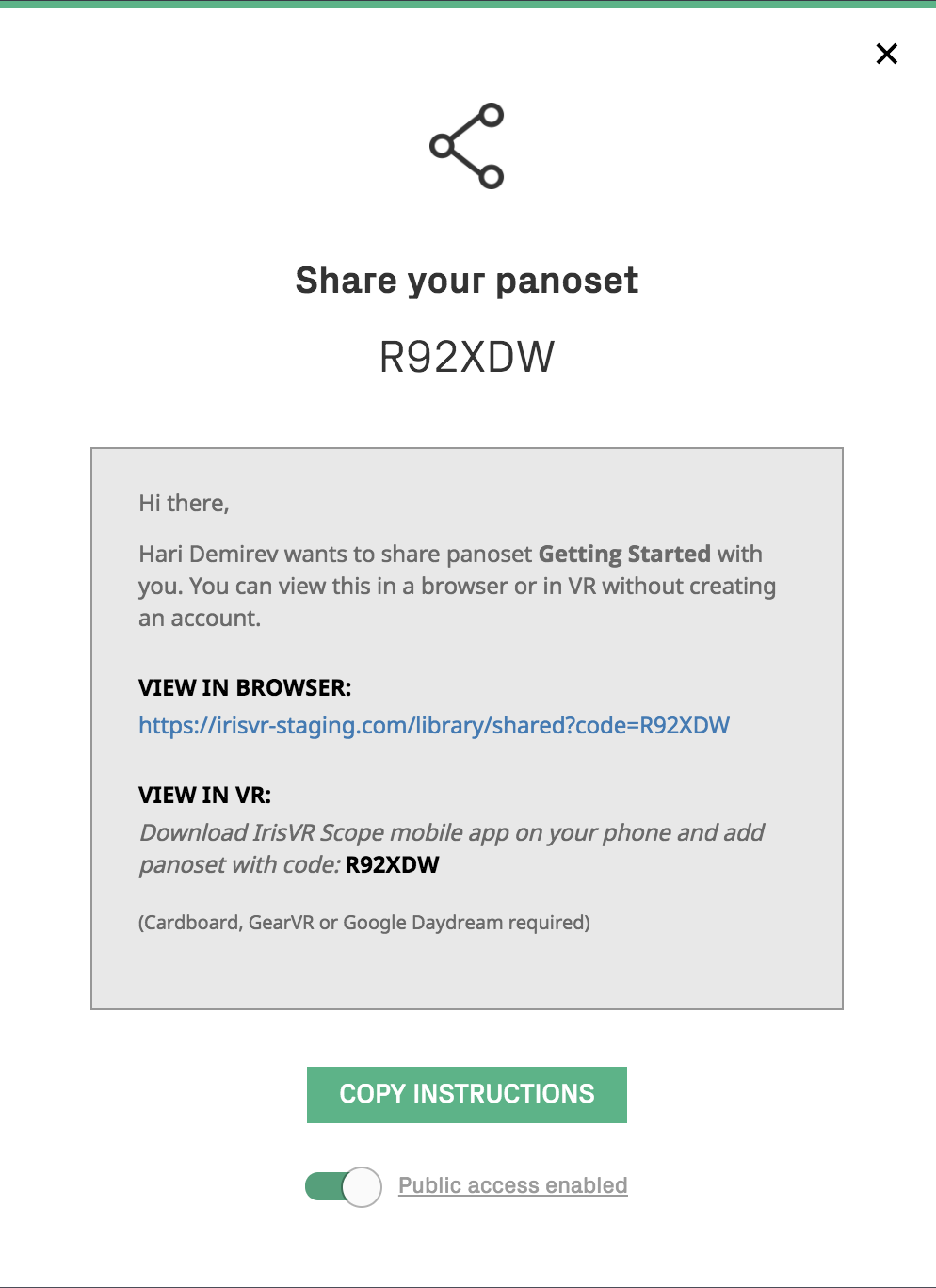 Accessing shared panoramas
Accessing a shared panorama simply requires you to either click on the "View in Browser" URL if you'll be viewing on a 2D screen, or download our iOS or Android app and enter the share code provided to view with a VR headset; no registration is necessary. 
1. Download the Scope app from the App Store or Play Store.
2. When the app opens, you will be in the "Shared With Me" section. If you're not in this section, click on the menu icon on the top left of the screen and select this section. 
3. Click the "+" icon on the bottom right of the screen and enter the share code that you have been provided. 
4. The shared set of panoramas will be added to your display, and you can launch any of the panoramas by clicking on them. 
If you'd like to mirror the panoramas you're viewing to a meeting / conference room display for use in meetings, check out this guide.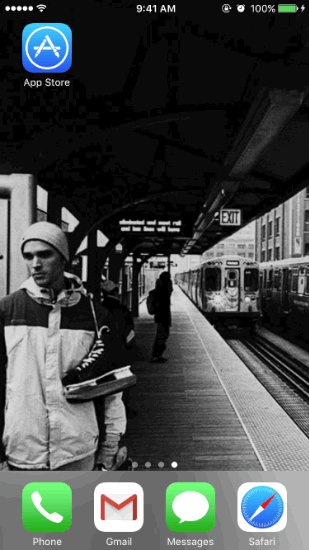 Revoking Access
To revoke access, click on the sharing icon (which will be yellow to indicate that the set is already shared) and click "Remove Public Access". This will revoke access from anybody with access to the set.