V-Ray 3.4 for Revit
In the V-Ray tab, select a camera view (we recommend one that between 5'2" and 5'4" off the ground).
Set your render resolution to 1536x1536.
Change the camera mode to "VR Stereo Camera (Cubic 12:1)"
Click Render. 
If you end up with multiple files, upload the outputted image without the ".Real_color" or ".Alpha" suffix appended to the name to your Scope library using this guide.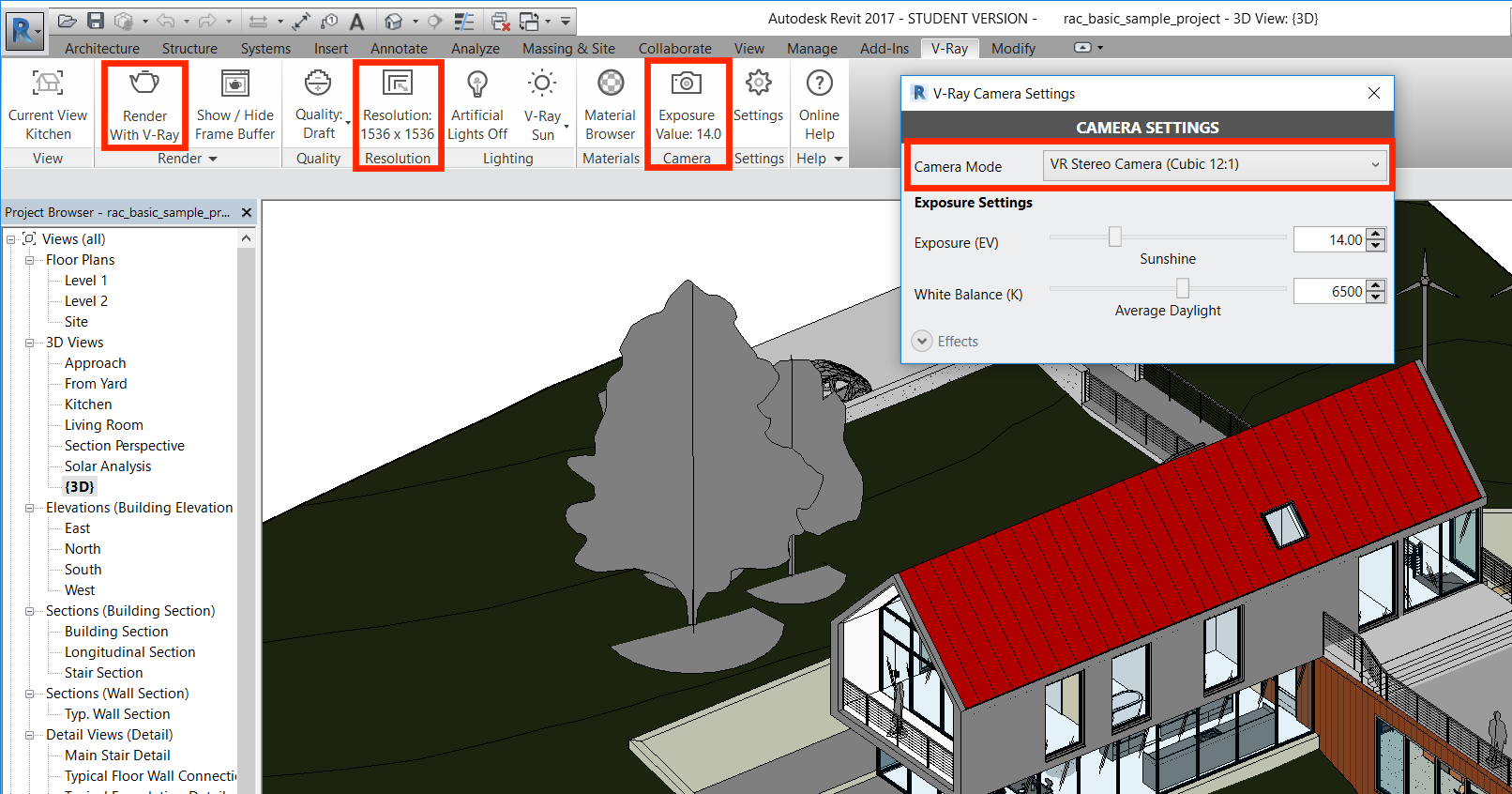 V-Ray 3.2 for Revit
Most settings in V-Ray 3.2 are the same as 3.4, though the interface is slightly different. You'll need to toggle on "Enable Stereoscopic" and "Enable Box 6:1" in the camera settings, which appear in the "Stereoscopic Rendering" section.