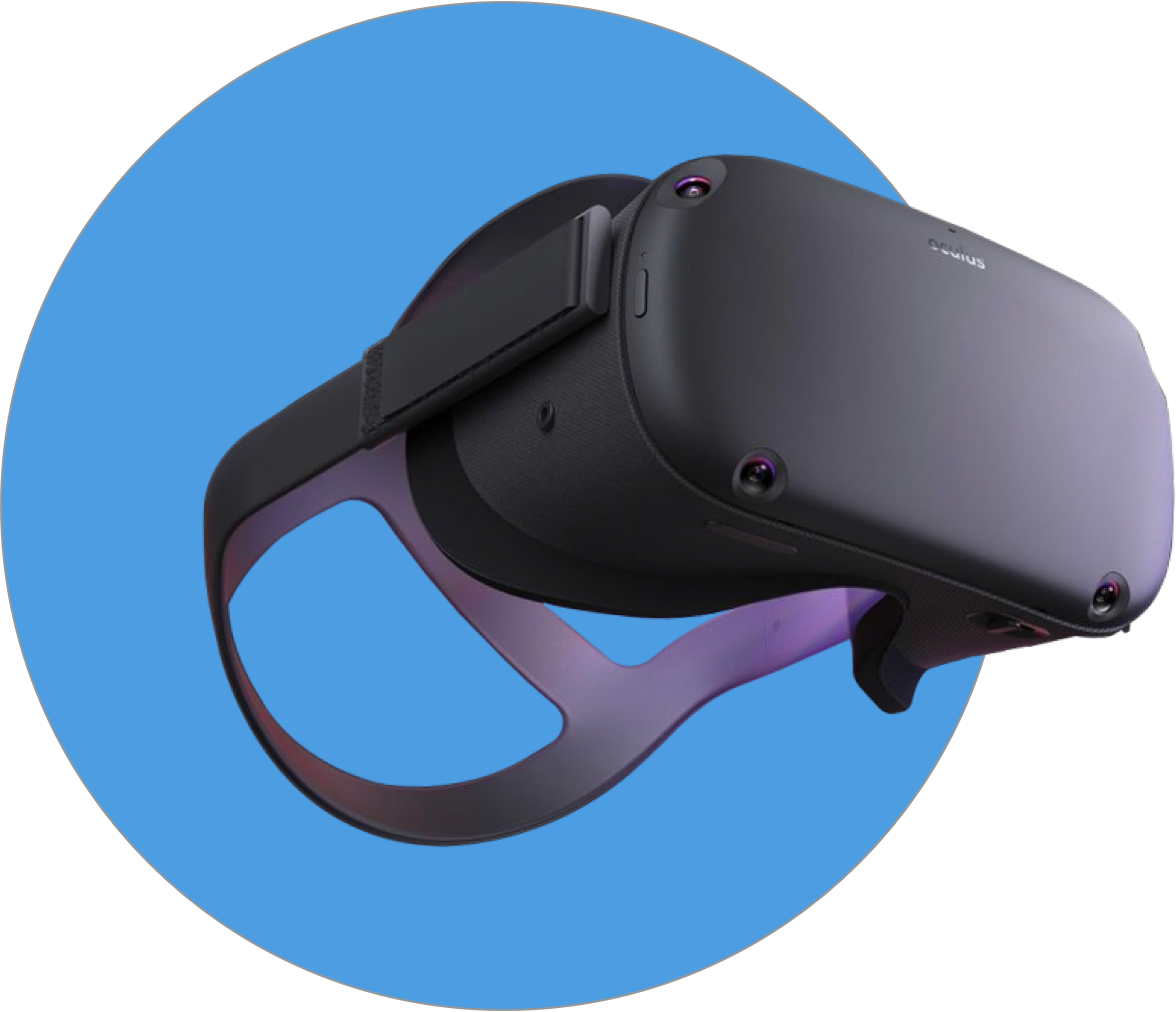 Have an Oculus Quest or planning on getting one soon? You've come to the right place! This article will walk you through how to use Prospect with your Quest. 
If you've ended up here and haven't yet been in touch with someone from our team - let's start there.
Before any of the "getting started" steps - first send support@irisvr.com an email containing:
1) Your name
2) The email address associated with your Oculus account (not your username).
This will allow us to grant you access to download Prospect on your Quest. From there, someone on our CX team will be in touch within 72 hours to get you access to Prospect for Oculus Quest so you can continue with the steps detailed in the rest of this article. 
Important Notes: 
Oculus Quest is a mobile device, and as such it does not have the same capabilities/power as PC-Powered and is intended to work with

smaller, less complex, "mobile-sized" files.

 VR. Read more about these considerations here: Getting started guide

Currently, only Pro and Pro Plus licenses support the Oculus Quest standalone device.
Getting Started:
1) Create a new Project, then add a few files to it in your Prospect Desktop Library.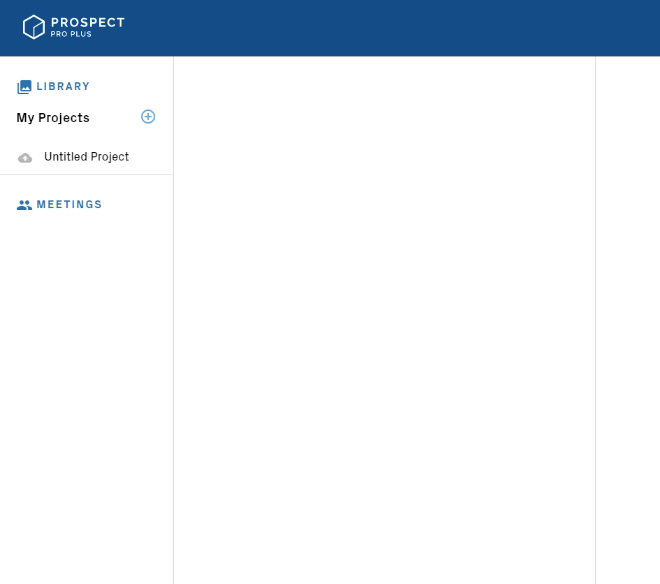 Create a Project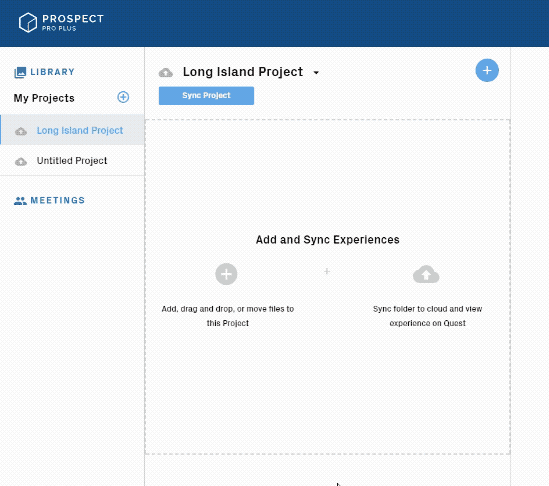 Add files* to the Project by dragging & dropping or adding new files directly to the project folder. 
*Note: These files should be on the smaller side, or a tight, section-boxed portion of a model, as the Quest processing power is inherently lesser than PC powered VR experiences.
2) Sync the project to the cloud by clicking the "Sync Project" button.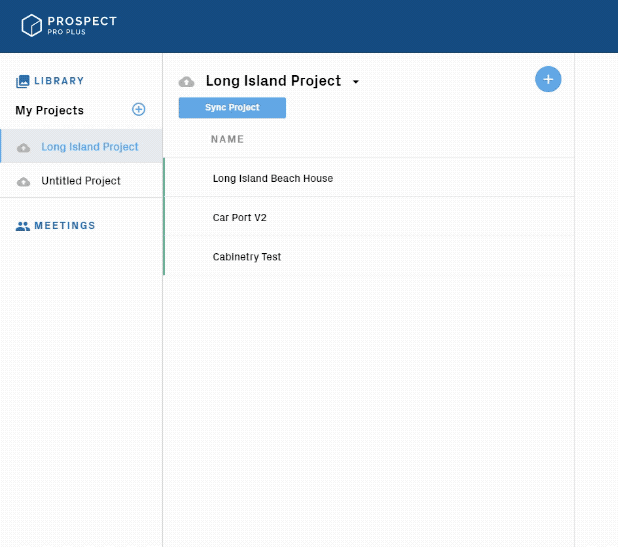 3) You're now ready to download Prospect on your Quest. We've added your Oculus associated email to the release channel - so when you go to Navigate --> Search --> and type "Prospect" - you'll be able to access and download the app to your device. Simply click on the icon and following the prompts to complete the installation.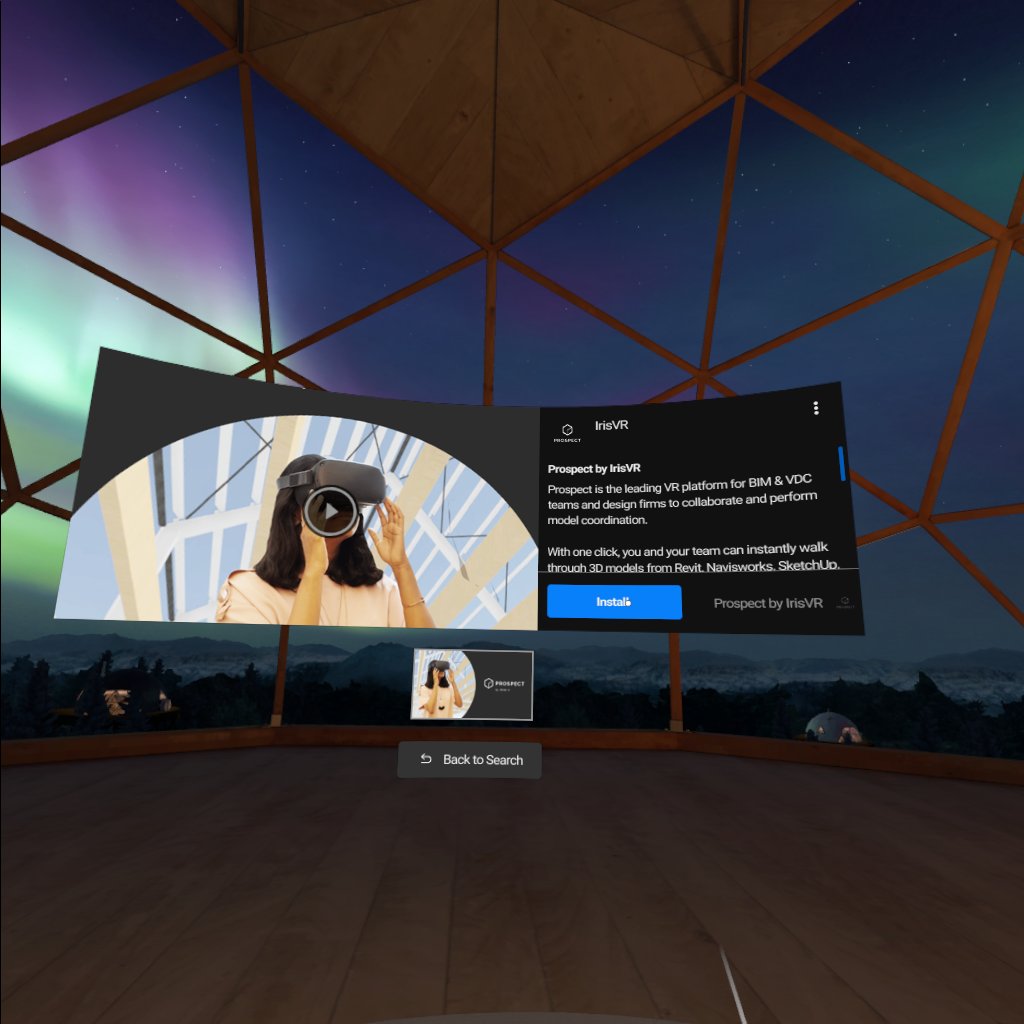 Navigate --> Search --> Type "Prospect" --> Follow prompts to install.
4) Once installed, you'll log into your Prospect account using the same username & password as your primary Prospect account. The log in button is on the right-hand panel in-VR on your quest.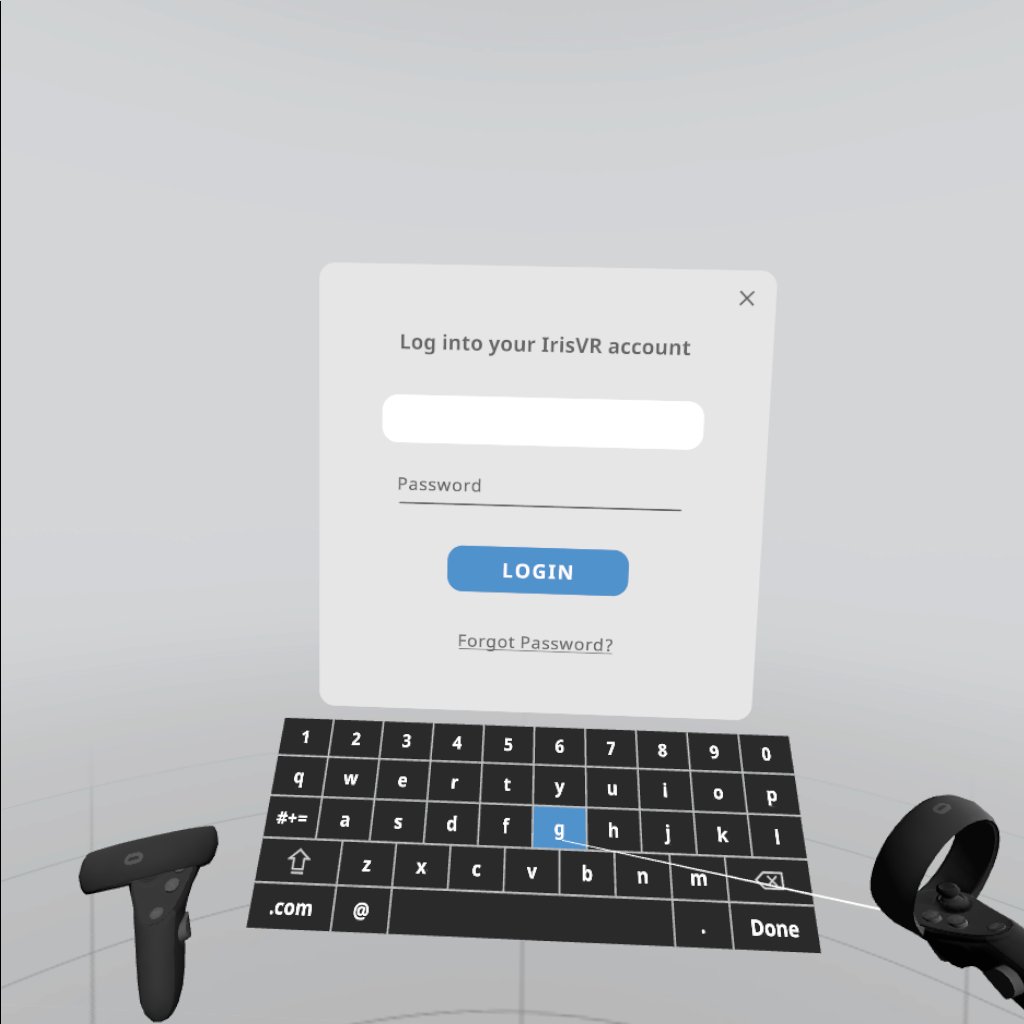 Log in using your existing email/password and the in-VR keyboard.

5) Your synced files will appear shortly after launch. Hover over a file then click to sync the geometry down to your device. Once it finishes you can launch the file into VR. 
*Note: The syncing process works best if the headset remains on/active for the duration of sync. This idea applies to the end of a VR session as well - please be sure to allow markups, screenshots, etc the chance to sync back to your desktop after exiting a file on your Quest. 
6) Now that your desktop and Quest are both set up - it's important to review this Getting started guide for additional considerations such as file limitations and features currently not available on Quest.