If you've been invited to join a meeting, here is a quick guide on getting started.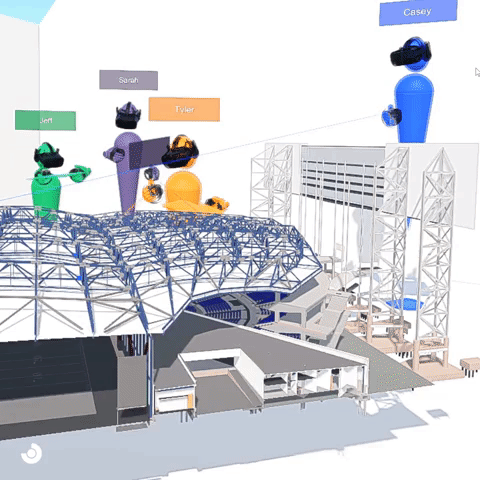 First, prepare for the meeting...
Start by being connected to a

stable internet

source. Wifi hot spots can work, but are not as reliable. If your company has a firewall, please review our notes here.
How will you communicate?

Different headsets have different audio setups

.

If using an Oculus Rift, test that your volume is turned up and that you can hear through the headphones.
If using an HTC Vive, make sure you have headphones plugged in so you'll be able to hear the other participants. If using the Vive Pro, you'll be able to use the built in headphones.

No headset? We don't recommend hosting a meeting without a headset because you'll lose out on the immersive qualities of VR. However, collaborators on Prospect v2.1 or newer can join without a headset. Please review this article for tips and tricks on navigating.
Second, open the meeting file:
If you've been invited to join a VR meeting session you'll need to drag and drop the .IVM file into the Prospect library or download the free Viewer App.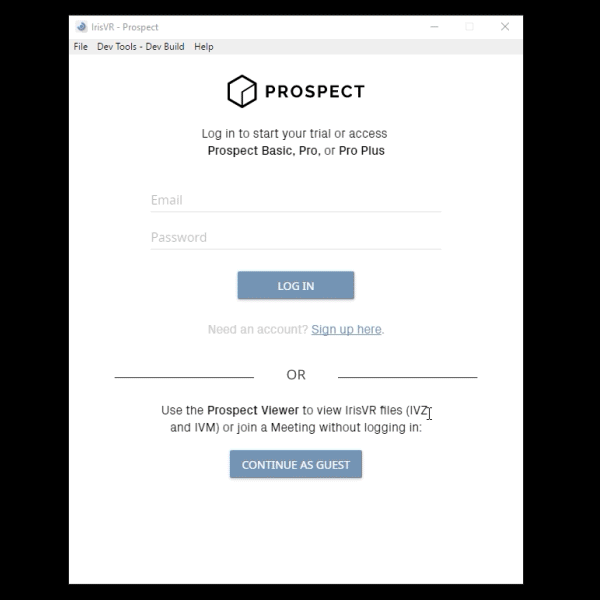 Drag and drop .IVM into Viewer to join meeting
If you have an active subscription to Prospect Basic, Pro or Pro Plus you won't need to download the viewer and can simply double click the file to open on your desktop. The file will then appear in your "Meetings" tab, or launch for Basic users.
For first time users Prospect has a tutorial to help familiarize yourself with the controllers and navigation. This tutorial can be triggered any time you launch a file or by pressing F1 on your keyboard.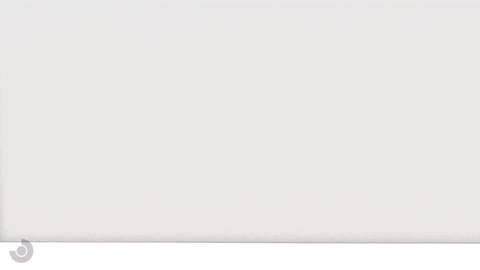 Prospect Tutorial
---
What to expect inside your meeting
While in a collaborative meeting you'll be able to do a number of things, such as communicate with others, do markups and see various design options. Below are a few highlights of specific things you'll want to know.
Shared Environment: All meeting participants will be able to see all the changes and markups made by other collaborators, including Sun Settings, Display Settings, Layers, Flagged Elements, etc. The only tool not visible to all participants are any measurements you take with the Measuring Tape.
Listen, Speak and Collaborate: Participants can communicate with each other through their headsets. Oculus Rift users can use the built in headset and microphone, while HTC Vive users can use the built in microphone but will need to plug in headphones (unless using the HTC Vive Pro).
Mute Audio:

The meeting host will have the capability to mute all the participants at anytime during the meeting. If you are muted by the host, your screen will show a notification. You will also have the ability to mute yourself during a session.

Never Get Lost: At any moment during the collaborative meeting, the host will be able to gather all the participants around a specific point.