Projects are designed to help group related files, as well as manage collaborators. This feature is only available to users on Prospect v2.8 or newer.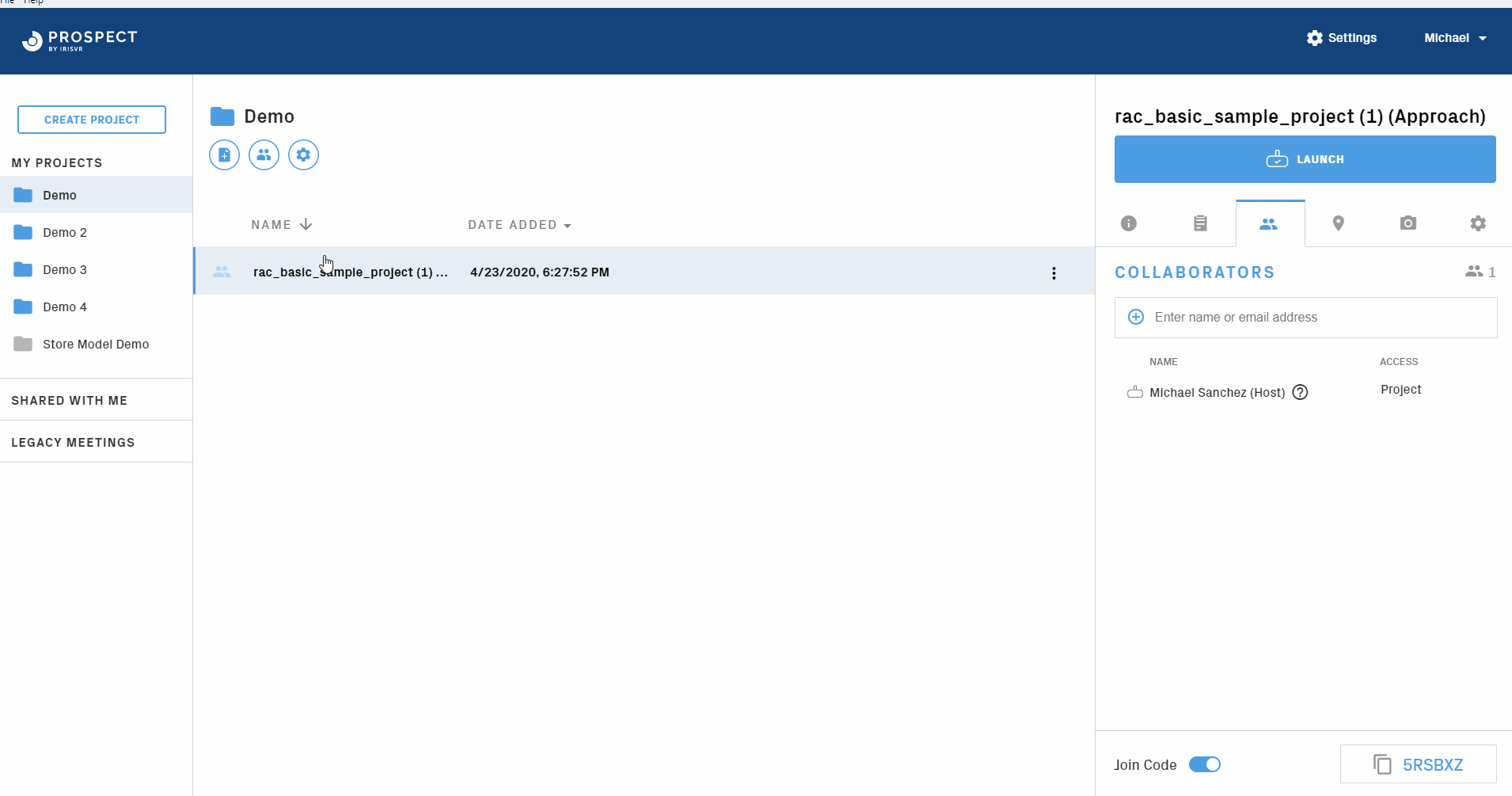 ---
Collaboration Types
In the Prospect desktop library, you can manage File and Project collaborators. Project Collaborators have the same access and privileges as the project owner, so consider this before adding a user to this field. File Collaborators only have access to a chosen file within a given project. When you select a file you are able to see the access type of all given users by selecting the Collaborators button in the right panel, there collaborators will be presented as having "Project" and "File" access.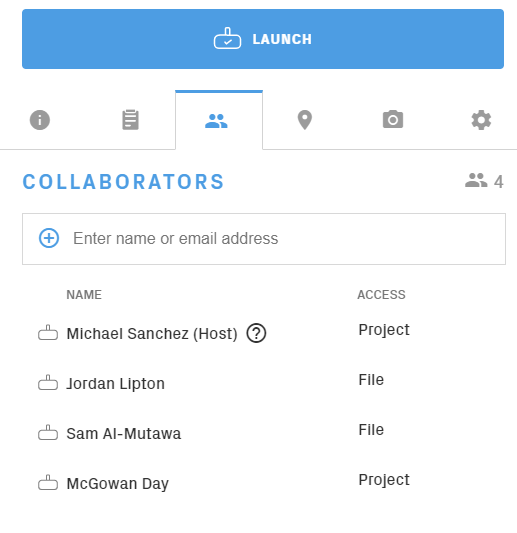 Collaboration Access Types
---
Adding Collaborators
Adding File Collaborators via email

Adding a file into your Prospect Library, or by selecting an existing project.
With your Project selected, you'll then press the Sync button.


Once the sync is complete invite collaborators via email invite or join code.
---
Sharing IVZ Files*
Users also have the ability to export static IVZ files , these are our proprietary VR-ready file format specifically designed for Prospect.
Best for sending an experience to a user for viewing on a guest Prospect Viewer account or if you would prefer not to sync your file. In all other instances we suggest using the collaboration feature.
Please Note: Support for export and sharing of IVZ files is a legacy workflow, and therefore may eventually be deprecated in future versions of the product. Items created in synced files, such as markups, will not be saved to an exported IVZ file.
Export a .IVZ File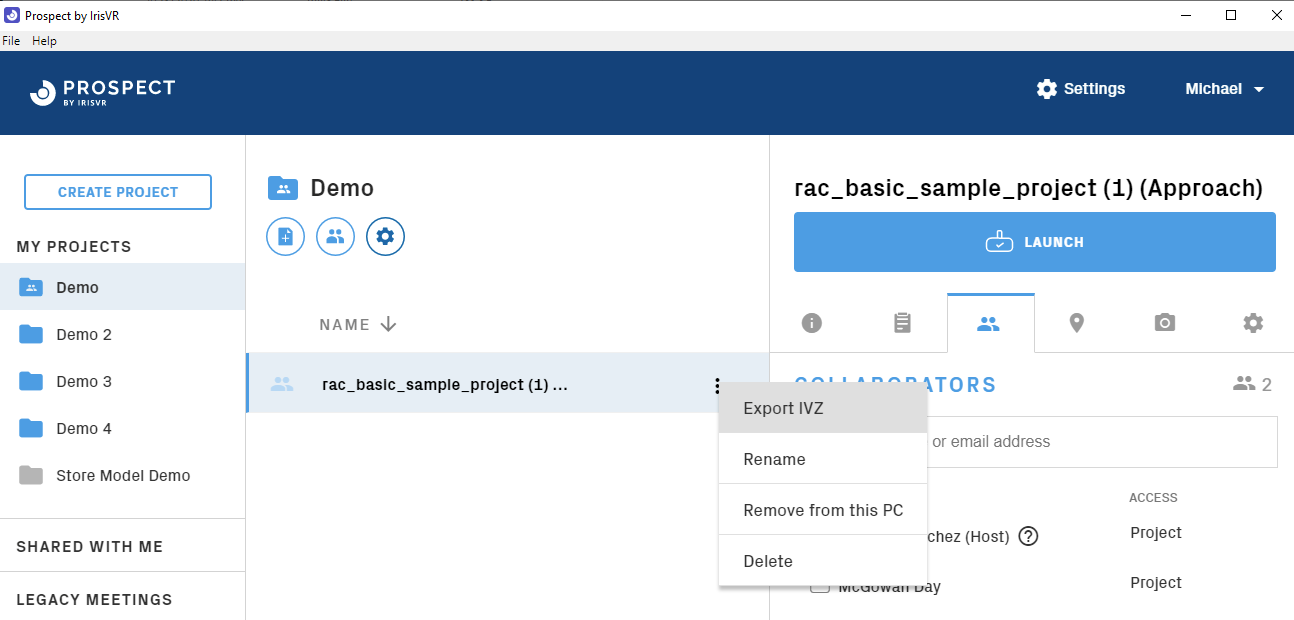 Select Options and then "Export IVZ"

Choose folder, name the file, and hit Save

.IVZ export in progress
Export ready! You can now click "Open File Location" to view the file in its containing folder and share it with others.
Importing .IVZ Files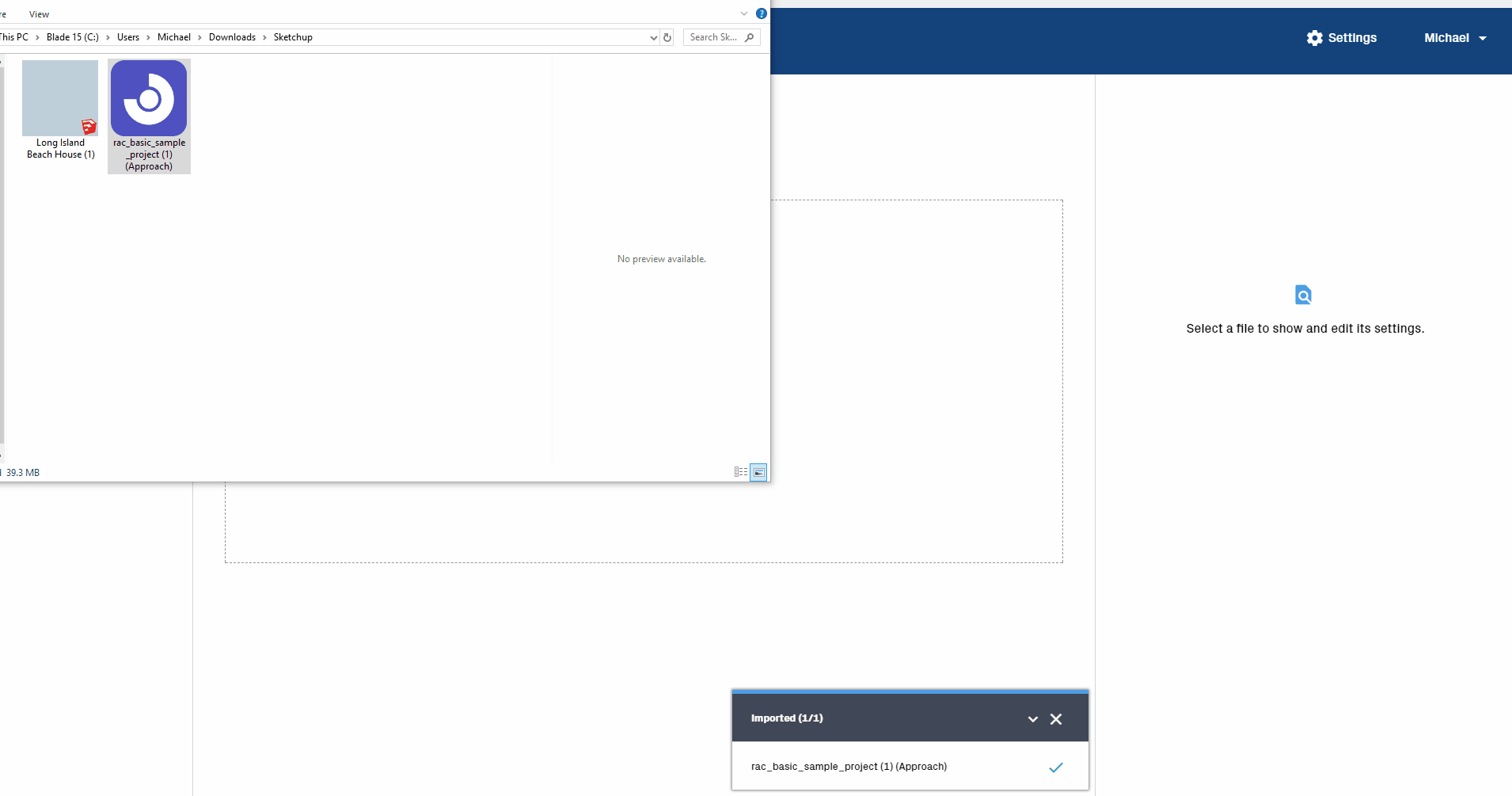 Select an .IVZ file that was shared with you and either drag & drop it into Prospect, or double click on it, or use the file selection method.
The file will automatically import, and you will see it in your library
Click "View in VR" to launch the file