IVZ files are our own VR-ready file format specifically designed for Prospect Pro and help simplify immersive review workflows.
They specifically simplify the process of saving and sharing experiences between workstations and other Prospect users. Here are some scenarios in which IVZ files are very helpful.
With IVZ files, your VR Workstation does not need licenses for authoring tools.
Before IVZ files, your VR Workstation required full licenses of Revit and Rhino in order to use Prospect. Now you can export and prepare those models on your designer's workstation and use services like Dropbox, Box, or Google Drive to share the IVZ models with your VR Workstation. You can always use a good ol' thumb drive as well.
Prepare your VR experiences before the meeting
Before IVZ files, a review meeting with Prospect around a Revit or Rhino model would require you to have these tools open with the appropriate models. The process from opening the model in Revit to being able to show it to someone in a meeting could take 10-15 minutes. With IVZ files and the Project Library you can now have all of your experiences prepared in advance.
To Export IVZ File
1. Select Options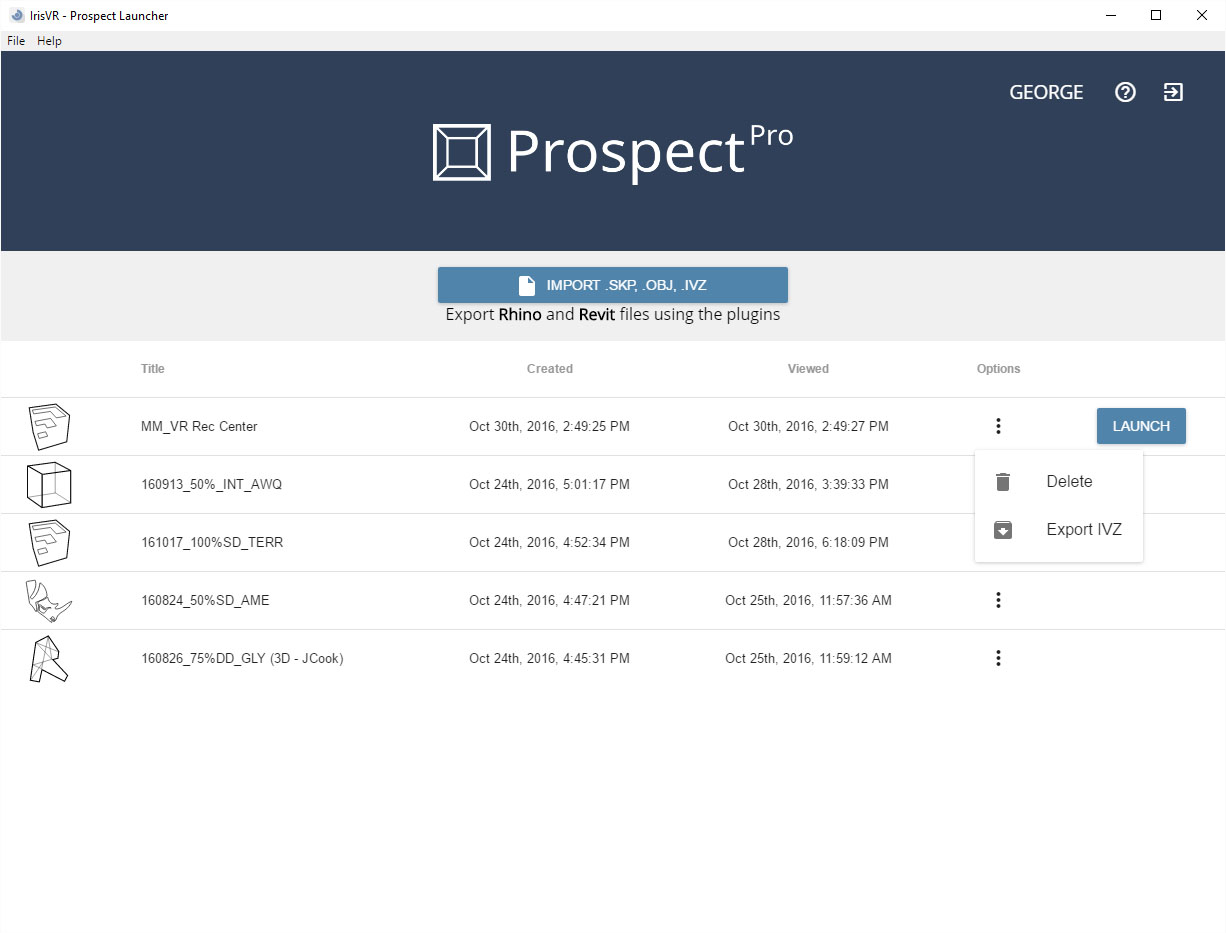 2. Modify Author and Description
Modifying the Author and Description allows you to embed notes into the file that might be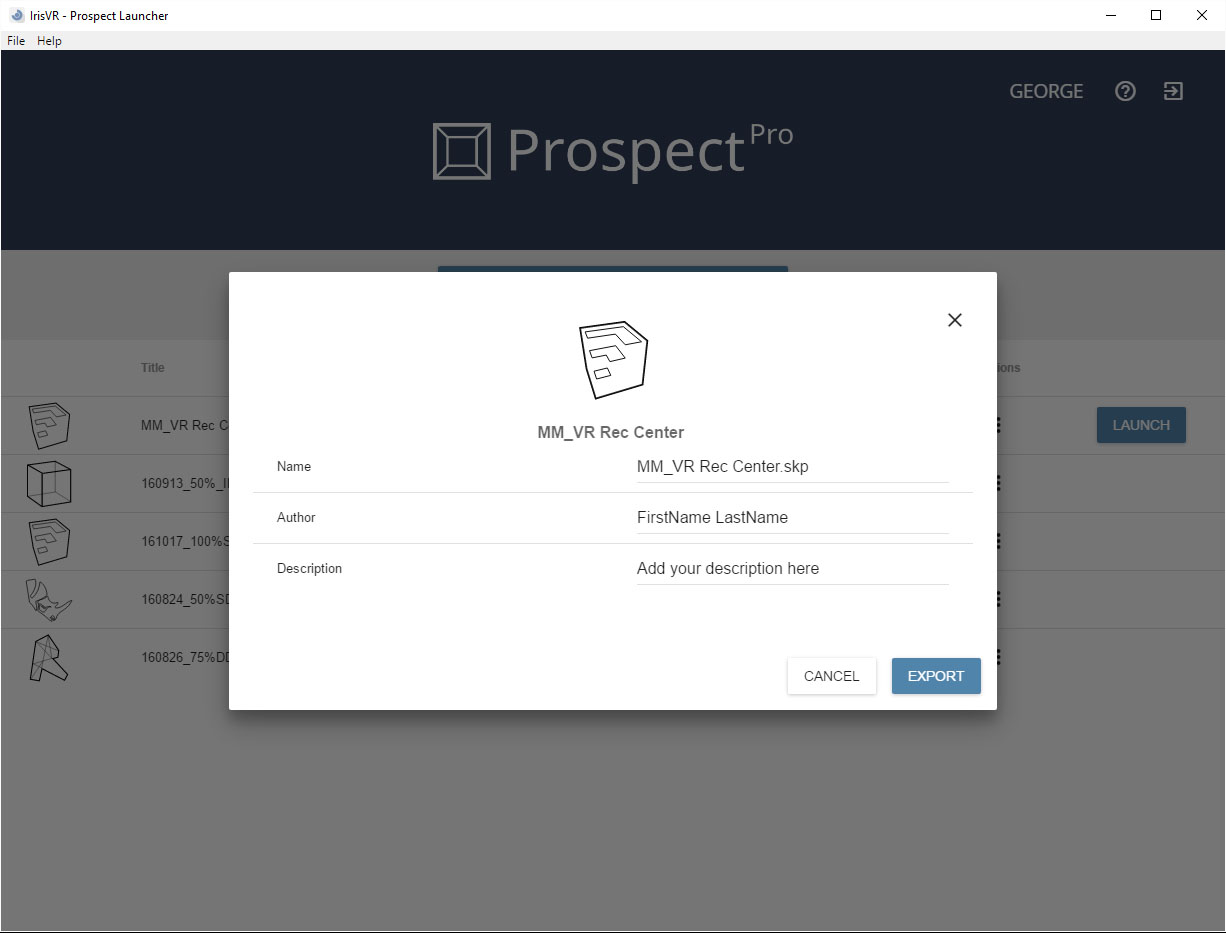 3. IVZ Exporting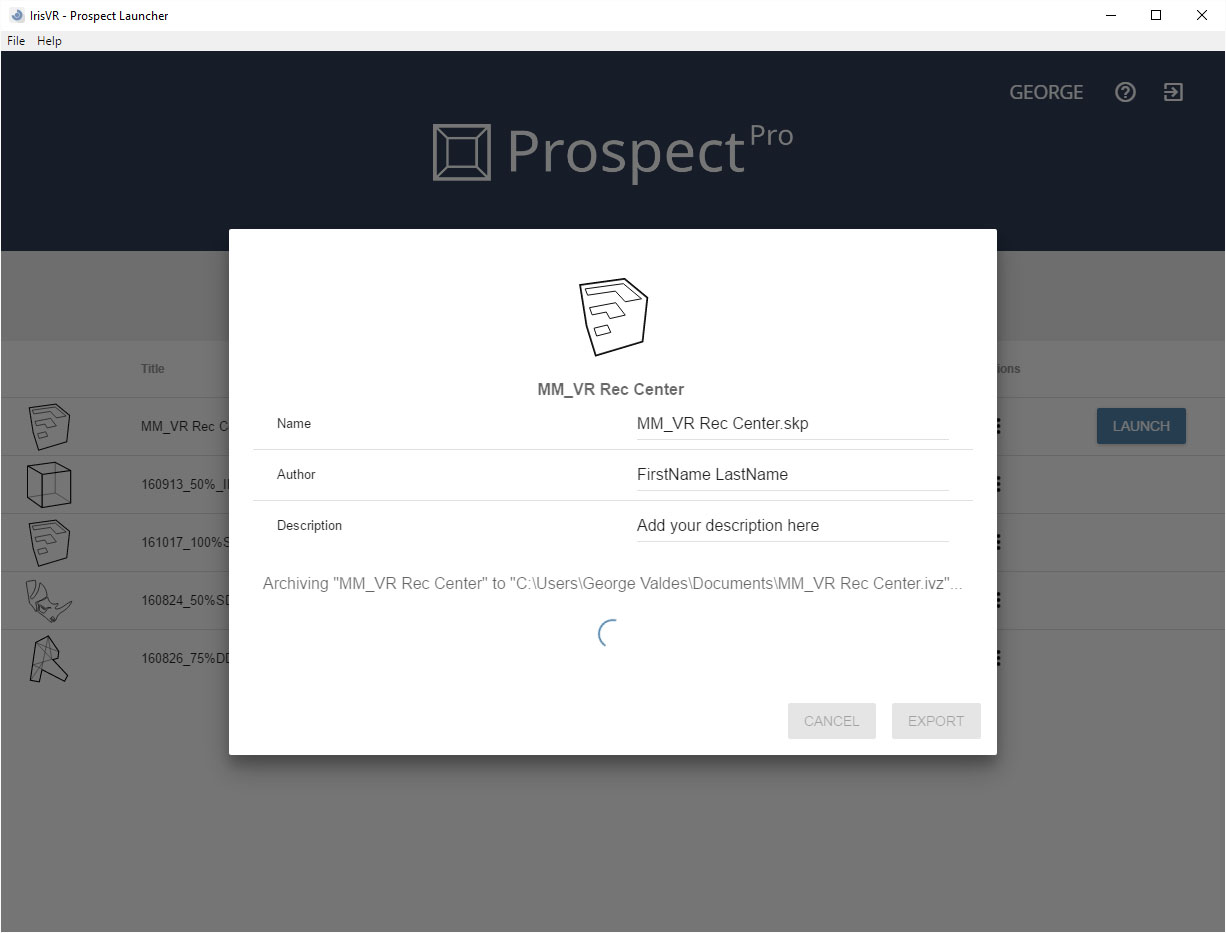 4. Export Ready!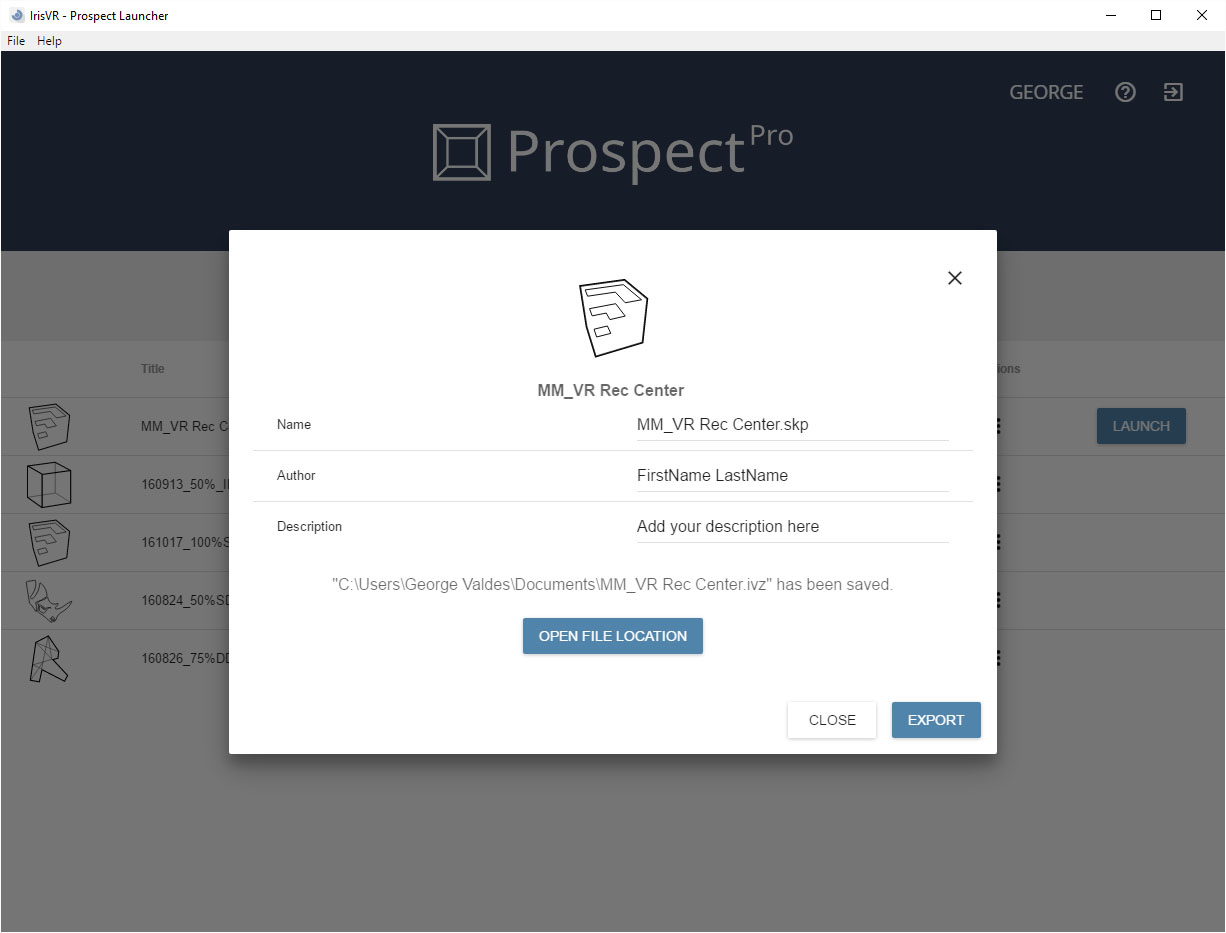 Once your model is exported, you can open its file location in order to share that file with others.
Sharing your files
With IVZ files, you can now share experiences with other VR-ready teams throughout your office.
If you have other users in your office who would like to review your models, you can export an experience as an IVZ file and share them with your colleagues. They'll be able to import the IVZ file into
To Import IVZ File
1. Select IVZ File - Start extracting for VR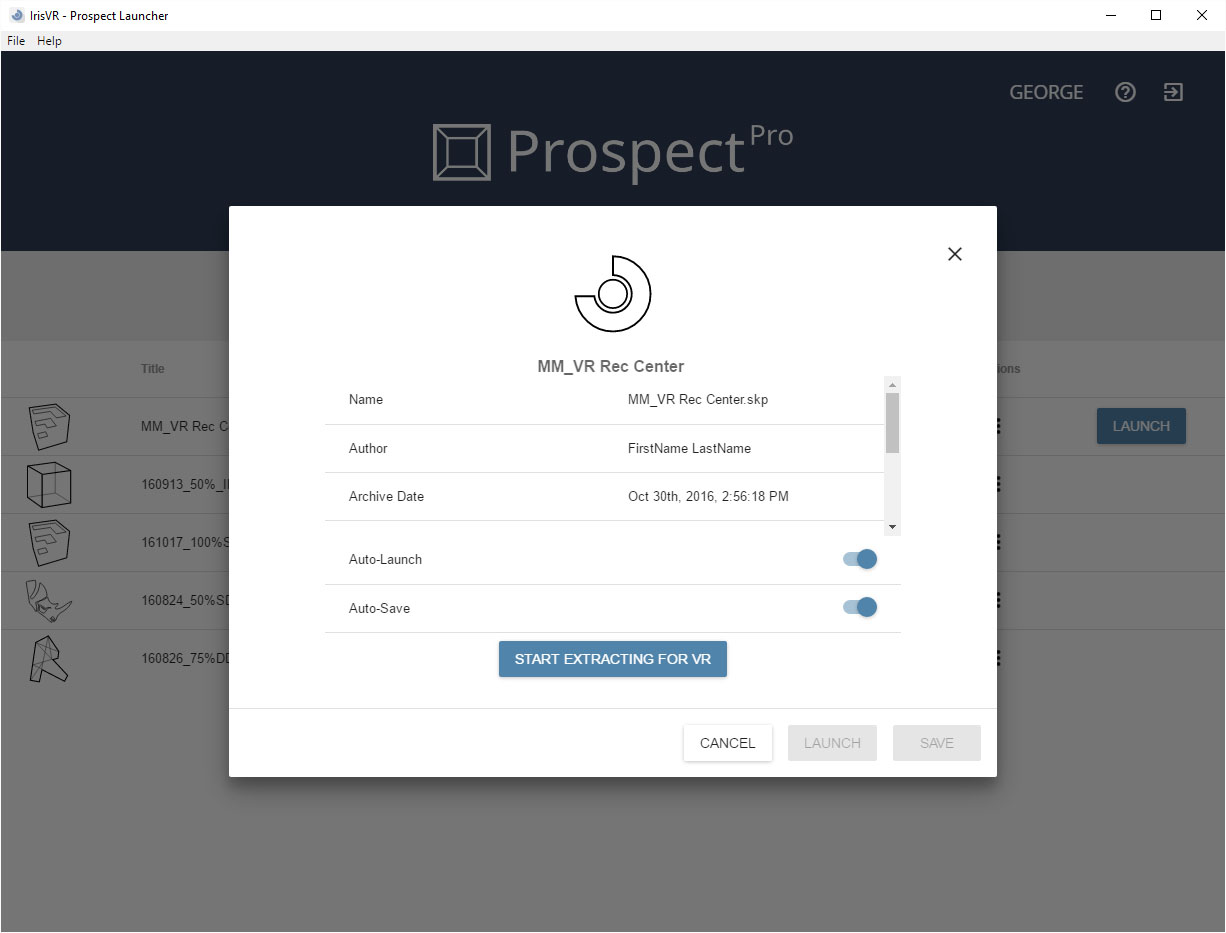 2. Select IVZ File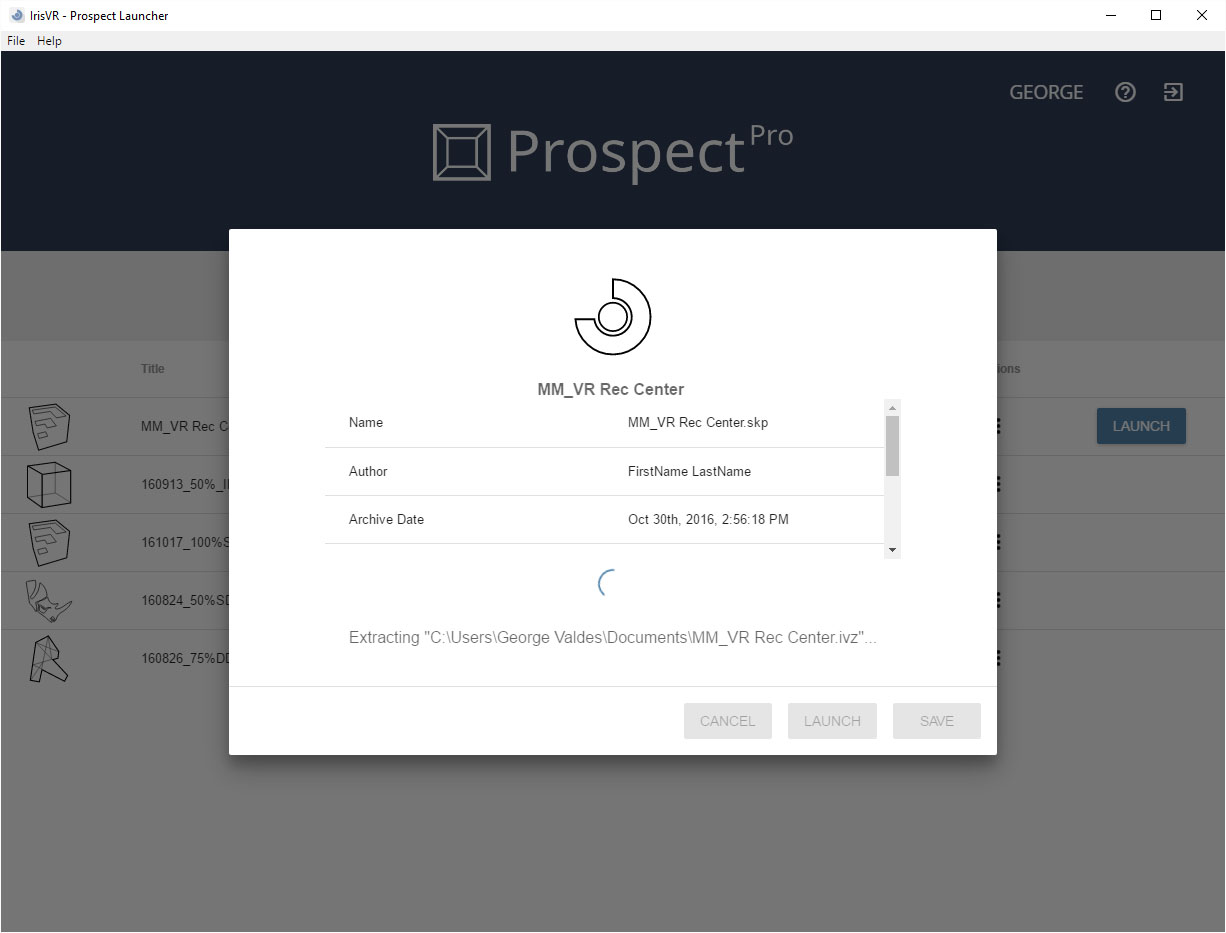 3. Your file is ready to launch!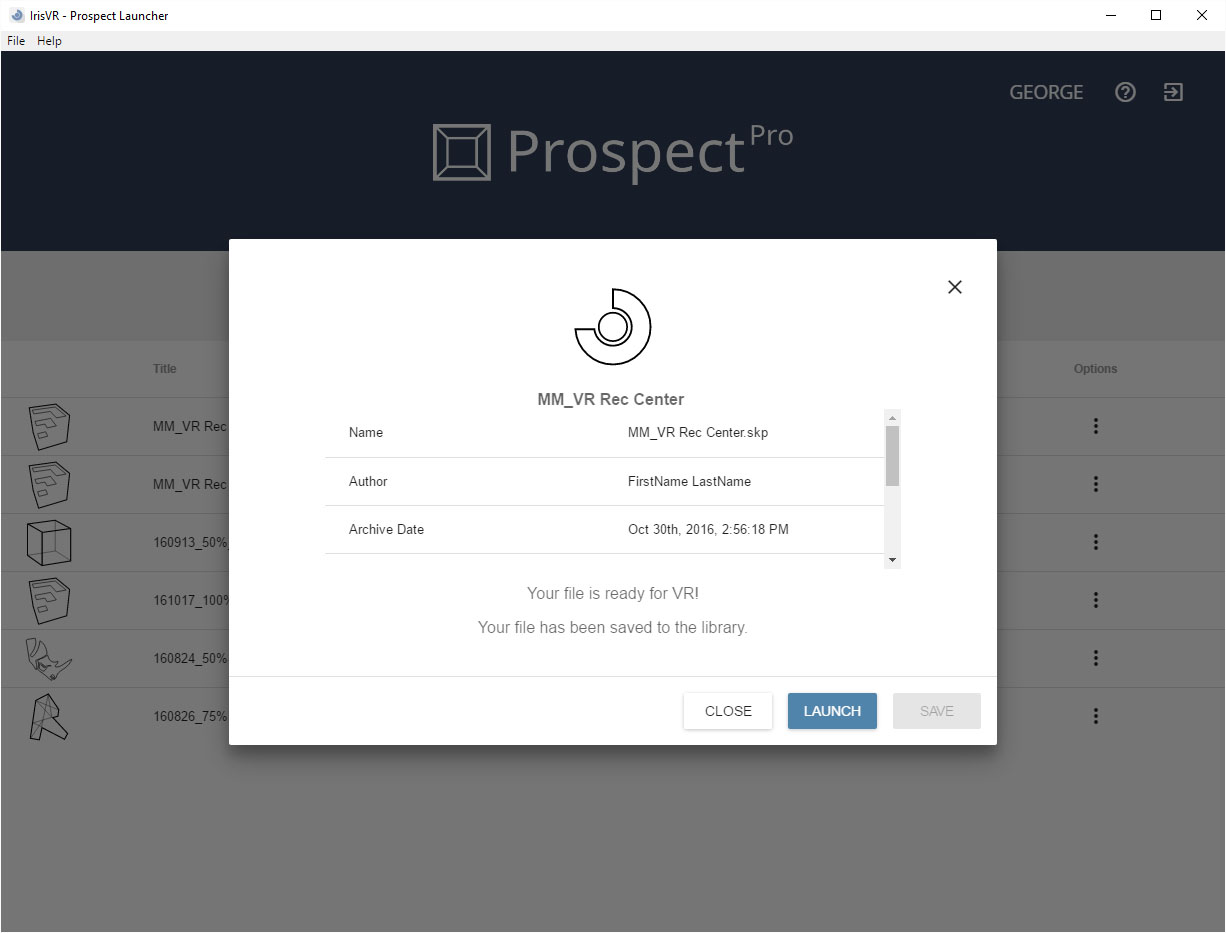 4. Launched in Scale Model Mode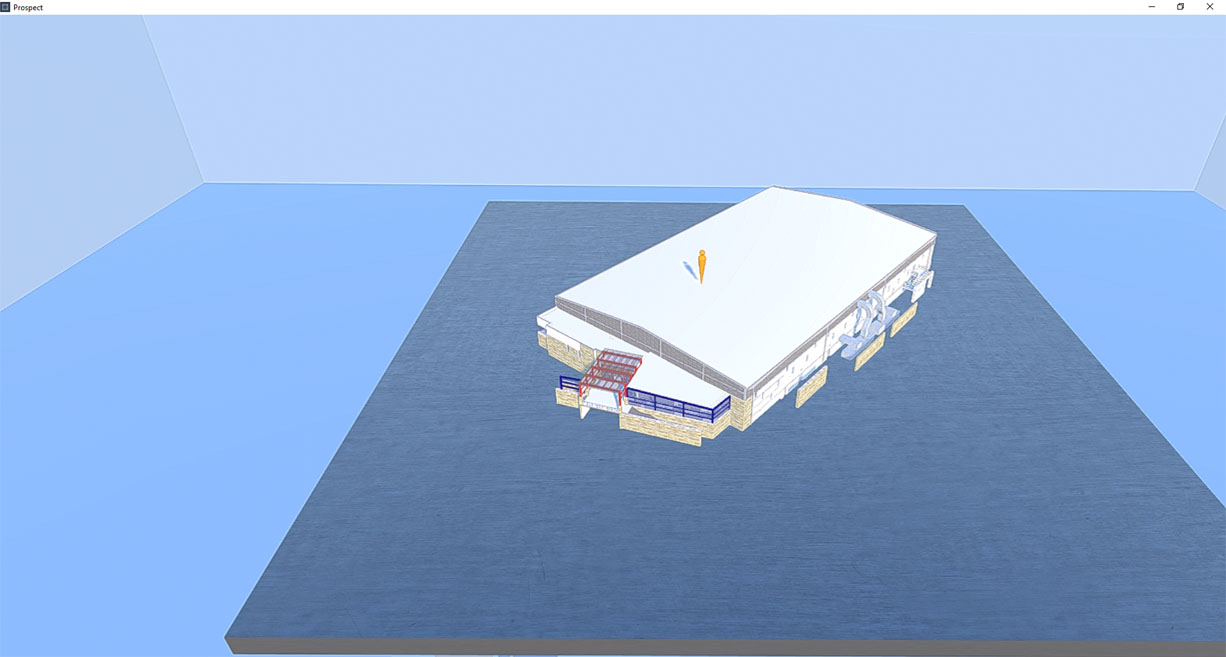 -----------------------------------------------------------------------------------------------
Note:
We Recently uncovered an issue that impacts some Windows 7 users. 
If you find yourself experiencing difficulty, or long wait times when exporting an .IVZ please follow the steps listed below. (We will be correcting this issue entirely in an upcoming version of Prospect)
Steps to follow:
1) Click on the following link to get to the PowerShell download page: Microsoft PowerShell
2) Select this version and click "next" download:
Windows6.1-KB2819745-x64-MultiPkg.msu
3) Install this version of PowerShell 4.0 then restart your computer.
4) Launch Prospect and drag and drop the .IVZ file into the launcher and click to start extracting for VR.
(below is a screenshot of the download page indicating the version you should select and download, Windows6.1-KB2819745-x64-MultiPkg.msu 18.4MB)