For various reasons, graphics card (aka GPU) drivers can fall out of date. We have found outdated drivers to be the root cause of many performance issues in-VR, as VR experiences (including Prospect) are heavily reliant on the GPU.
Such issues include but are not limited to:
Black screen upon launch
Headsets not recognizing
Degraded performance
Luckily, NVIDIA's "GeForce Experience" software provides a utility that can quickly and easily help update and maintain these drivers for your GPU, helping ensure peak performance.
1. Download the GeForce Experience here.
2. Follow the prompts and install the software
3. You'll either need to create an NVIDIA account or log in via a supported 3rd party account.
4. Once you're logged in, navigate to the Drivers tab near the top of the window, and click "Check For Updates" on the top right corner.
If any updates are available for your graphics card, you'll be prompted to install them. If not, you'll receive a notice that your drivers are up to date.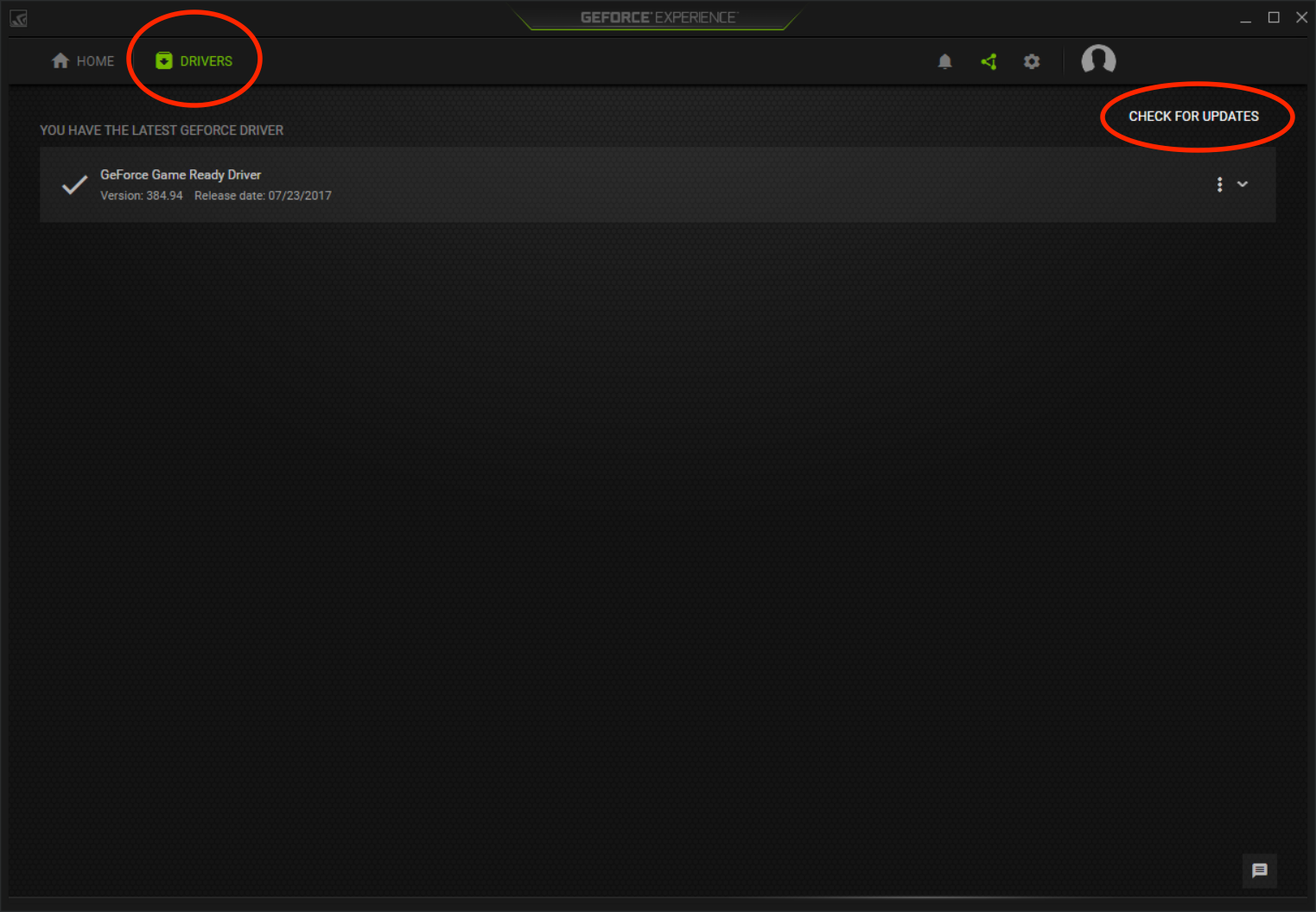 Other potential graphics card issues
Laptops with Optimus Technology have been known to cause largely insurmountable issues, particularly when used with the HTC Vive headset, and therefore we cannot recommend their use.
Often your computer may have both an integrated graphics card (with less processing power) and a dedicated GPU, with separate HDMI ports that correspond to each graphics card. If your graphics card drivers are up to date but you're still having issues- make sure that your VR headset is connected to the dedicated GPU on your computer.
Sometimes, gaming laptops provide functionality that allows the user to manually switch between the integrated and dedicated graphics cards (for either power saving applications or high performance). This functionality may be available through software on your computer, or via a physical switch or button on the device (example below). 
If you're using a laptop, make sure it is plugged into a wall outlet whenever possible. VR experiences require a lot of power, and relying on battery alone can often cause poor performance.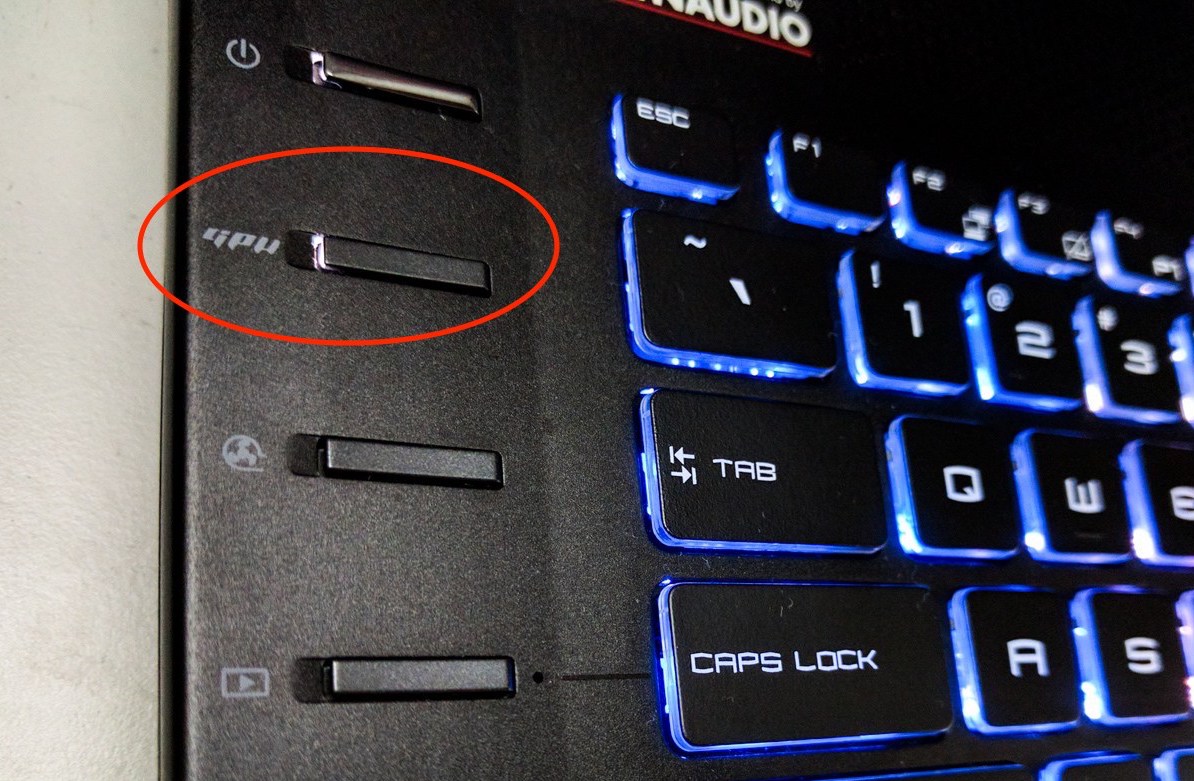 If you're running Prospect on a gaming laptop, ensure that you have the dedicated graphics card enabled.