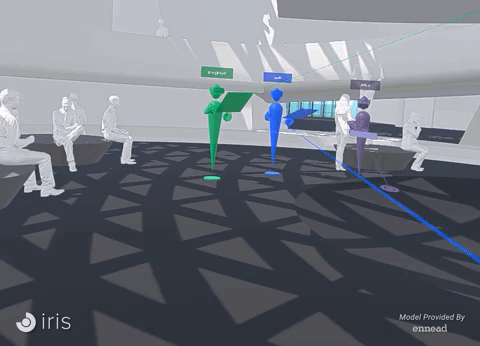 ** Please note Multiuser is in beta testing phase, and only available to a limited group of customers.**
Multiuser Meetings
Welcome to the beta release of Multiuser Meetings with Prospect Pro. This article will cover a few basic steps and tips for hosting and joining VR meetings, as well as a few best practices.
First, let's verify you have all the essentials:
For a Multiuser meeting, each participant will need to have:
An Oculus Rift or HTC Vive connected to your VR computer

If you're using an HTC Vive, make sure you have headphones plugged in so you'll be able to hear the other participants.

Stable internet connection

Their own unique username/Prospect account.

Two users cannot join the same meeting using the same account

If two or more users attempt to join from the same account, these users will automatically be kicked from the meeting.

Prospect Pro installed, with the Multiuser Beta feature enabled

Have requested and been given access to the Multiuser beta (irisvr.com/multiuser). All participants will need to have access granted to them.
Now, you're just about ready to meet in-VR.
For the meeting host:

Toggle on the switch under Multiuser Beta

Click Create Meeting

Export an IVZ

for the file in which you plan to host your meeting

Follow the rest of the instructions in the dialogue box, sharing both the .IVZ and Meeting ID with all meeting participants, shown below.

Once you are ready, click "Meet in VR"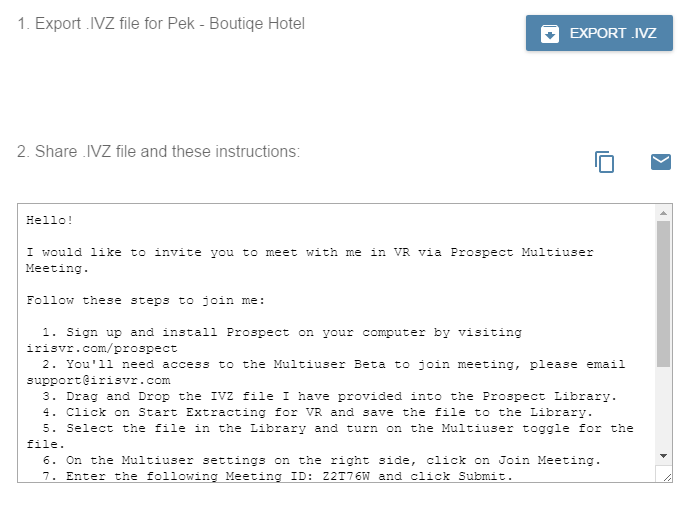 For all other meeting attendees:
Drag and drop the IVZ file you were provided into the Prospect Library, make sure Auto-Save is toggled on, then click "Start Extracting for VR".

Select the file in the Library and turn on the Multiuser toggle for the file.

Click  'Join Meeting' in the right side of the menu, then enter your Meeting ID and click submit.

Click on Meet in VR and put on your headset!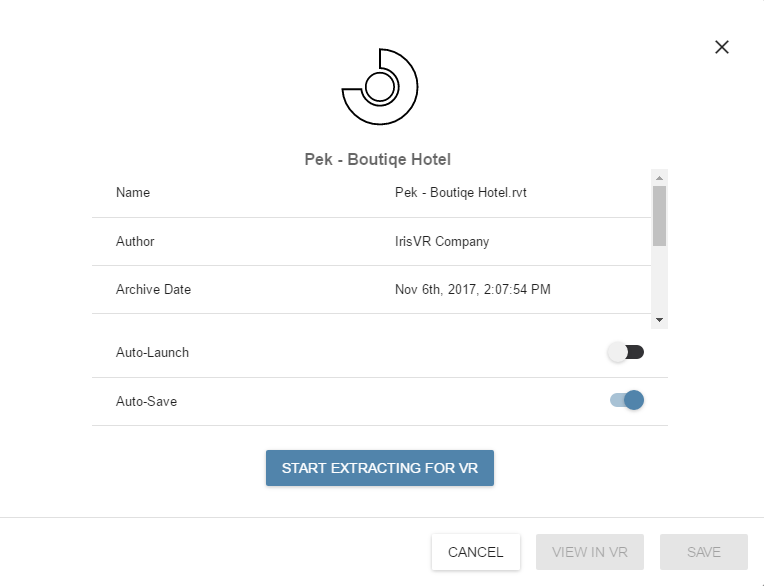 Example of import settings for an IVZ provided to you for a Multiuser meeting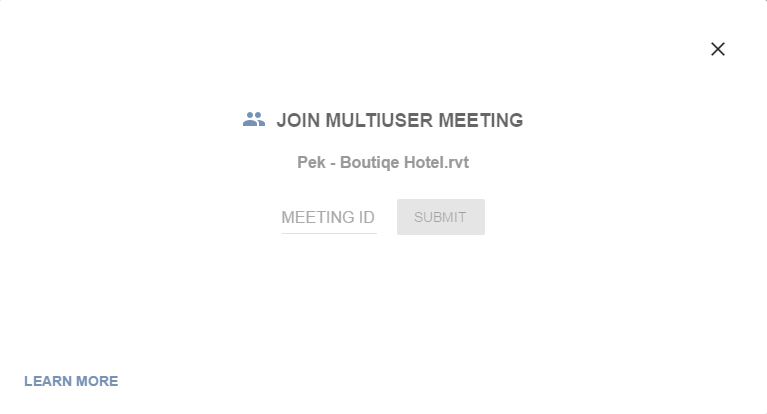 Copy and Paste or type in meeting ID and click SUBMIT
Multiuser Meeting Features:
Navigation and all other features work the same as previous versions of Prospect Pro

Special Features for Multiuser include:

Voice communication between participants

Easily 'gather' or 'go to' other meeting participants, or bring them along to new Viewpoints.

See who has selected or flagged individual elements

All meeting participants will be able to see all changes and markups made within the model by other users, the only tool not shown to all participants is the measuring tool.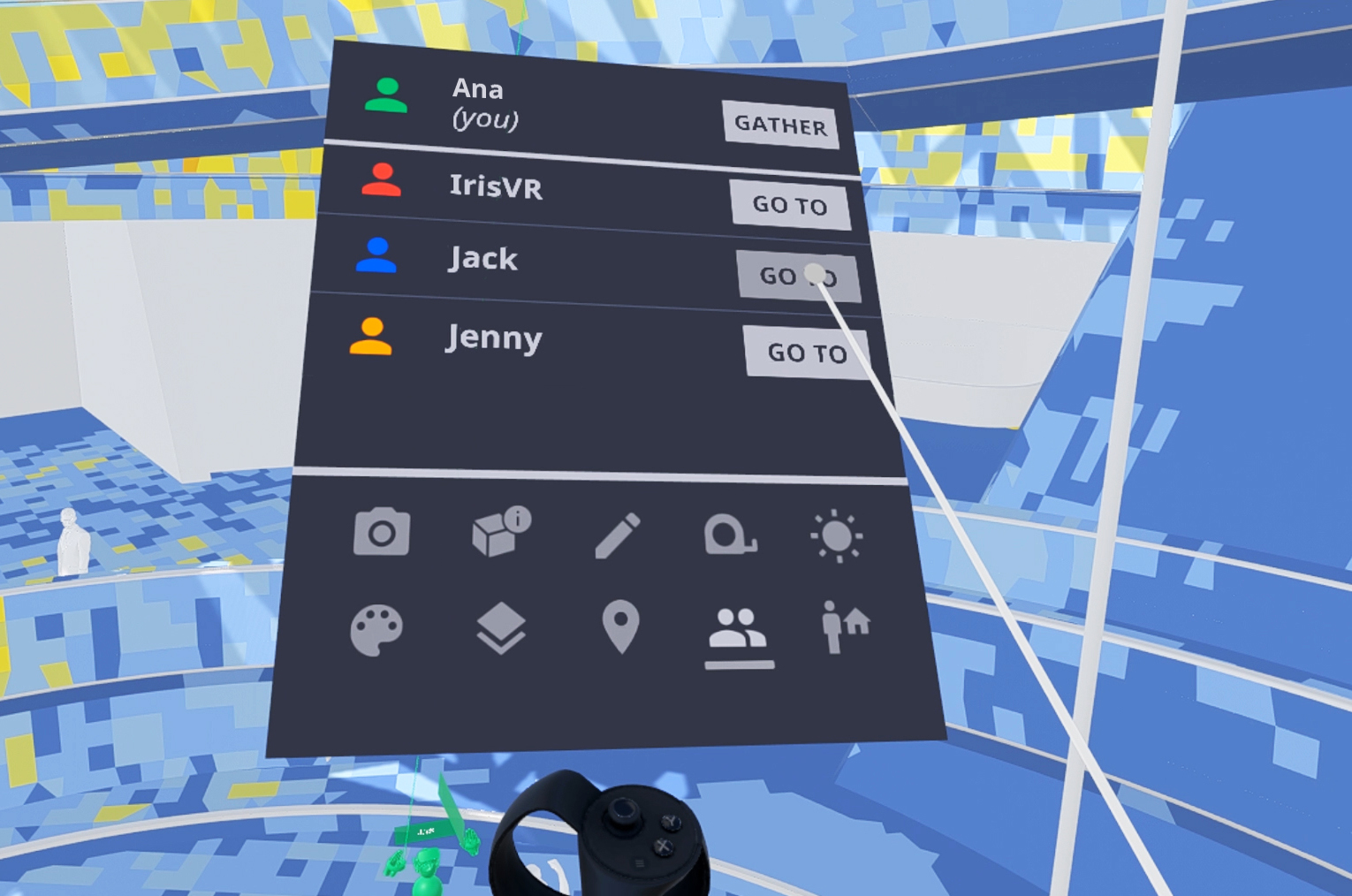 Some General Tips for success in VR:
Personal space is important in VR; when teleporting do not teleport directly onto other participants.

Be sure to speak clearly so that the headset microphone can pick up what you're saying.

VR is an exciting place - it can be tempting to explore the model on your own! But be sure to listen to your meeting host for instructions and guidance.
A Few notes on Multiuser Beta:
Multiuser Meetings is currently in beta development. During this period we test with our users to improve further before releasing to a wider audience.

As a beta feature, you may encounter some issues during the test such as a lost connection. Please report any issues

here

and we will address these issues with future updates.