Our software, Prospect, works by connecting to an HTC Vive, Vive Pro, Oculus Rift, Rift-S, or windows MR headset directly to your PC. We also offer support for the Oculus Quest device, which can wirelessly sync smaller files for viewing on this untethered device. Each headset provides specific benefits that you should consider before purchasing. Running the Oculus Rift or HTC Vive requires a computer with powerful graphics capabilities. Refer to our recommended specs to see if you need to upgrade your computer. For a breakdown of your headset options, see below.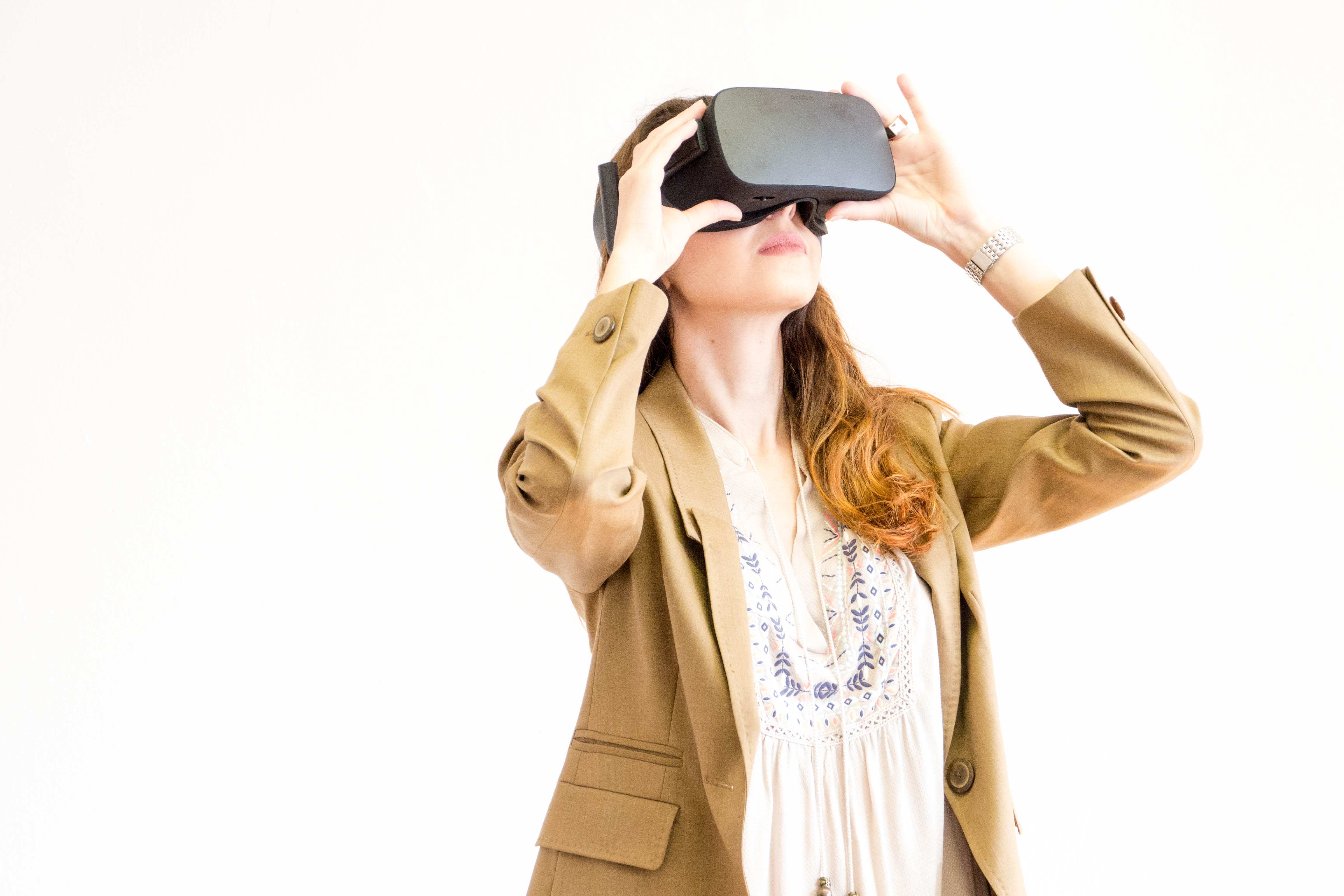 Oculus Rift
Benefits:
Easy to set up for use at your desk.
Great for traveling to meetings or sites, as it does not require much setup or space.
Oculus software now supports the use of additional sensors, for extra-precise tracking coverage. Product Details
Constraints:
Does not allow you to physically walk around the space, as it is not designed for room-scale VR without additional sensor(s) and setup.
True, accurate room-scale works best with the purchase of an additional 3rd sensor, increasing costs.
With additional sensors, additional USB ports are necessary bringing up the total number of necessary ports. This does not work well with USB splitter devices.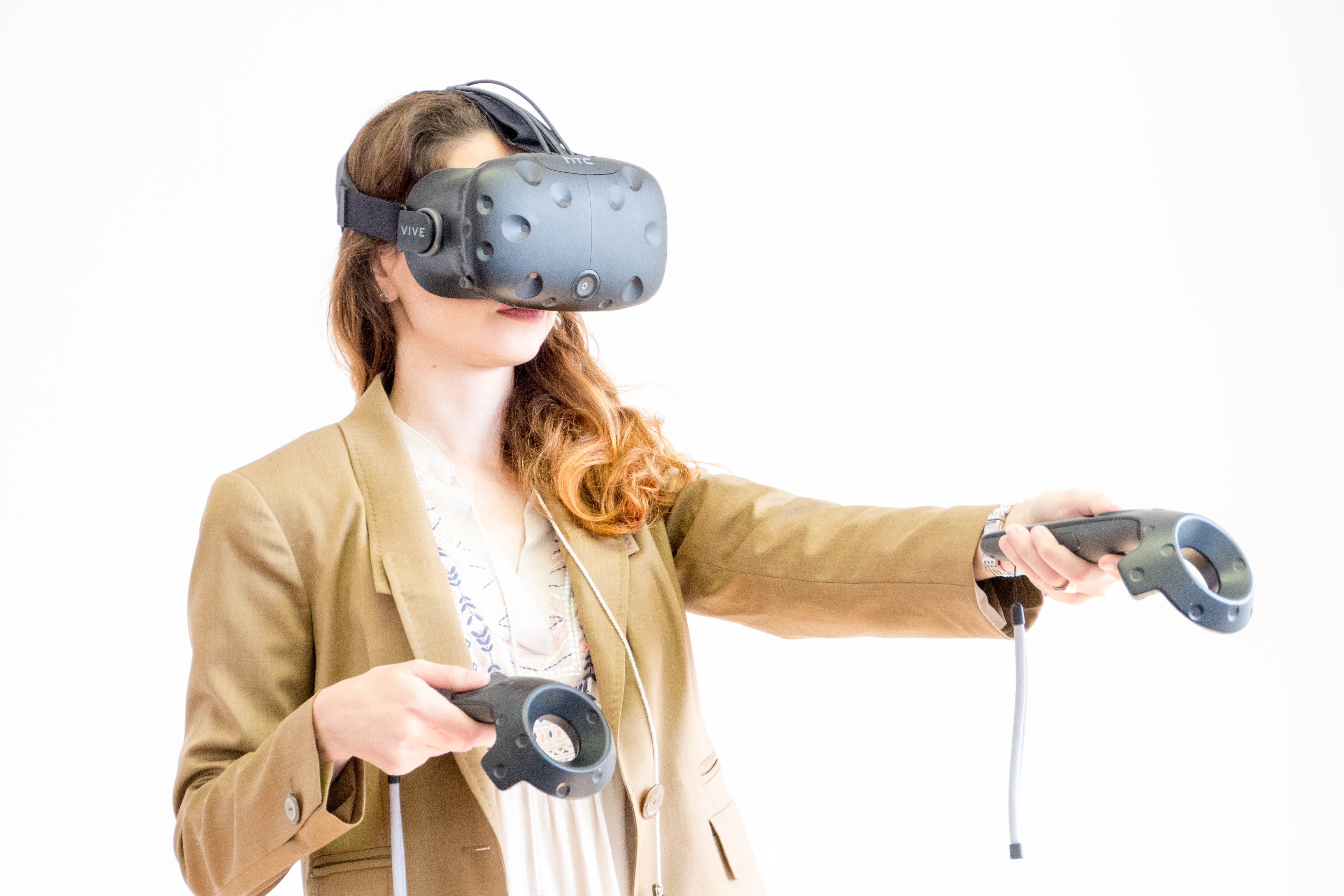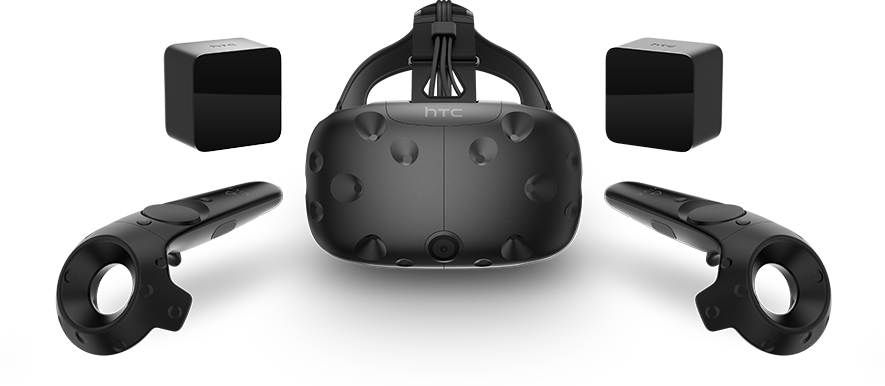 HTC Vive
Benefits:
Easy to use controllers which are very friendly for non-gamers.
Ability to physically walk around the space while immersed in virtual reality environment called room-scale VR. Detailed product info here.
Great for setting up in a shared conference room. We suggest wall mounting your HTC Vive base stations for the best experience or, for portable setups, mounting them on tripods with this tripod pivot arm or this one.
The HTC Vive is available on Amazon with free shipping here: HTC Vive on Amazon
Constraints:
Requires tracking base stations to be mounted on a wall or set on tripods. Not great for portability, but if you purchase lightweight tripods it's easy enough to set up for events and conferences, see links above.
Glass and reflective surfaces can sometimes throw tracking off. This is typically resolved by plugging in the provided sync cable.
HTC Vive Pro Information
Prospect will work with the Vive Pro, but there are a few things to keep in mind when deciding between the Vive and the Vive Pro:
Because the Vive Pro has higher resolution displays, you may experience a lower frame rate, especially with larger or more complex models.
The Vive Pro connects to your computer using a DisplayPort cable rather than the HDMI cable used by the regular Vive. Check to make sure that your computer has the necessary ports to connect to the Vive Pro, as we have received feedback that the headset may not be detected when an adapter is used to connect the headset to your computer.
Due to DisplayPort requirement and increased demand on hardware, we would recommend the Vive Pro only for a desktop VR station, not for use with a laptop/mobile VR setup.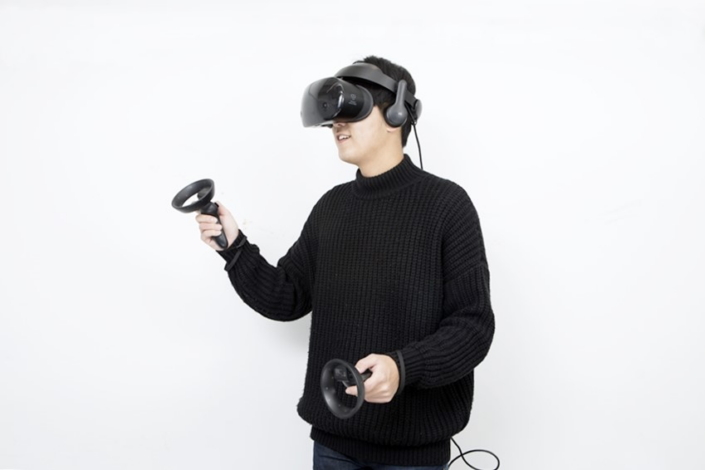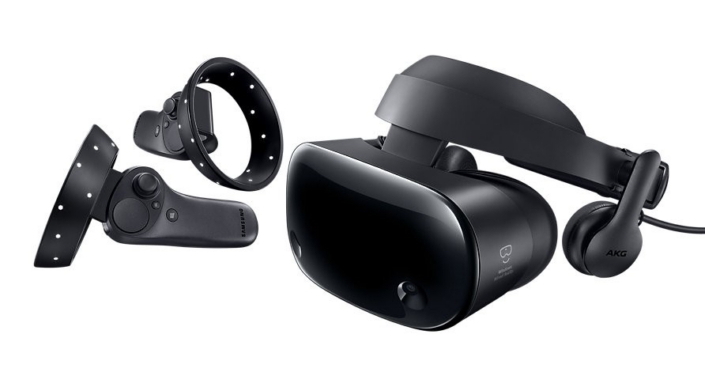 Pictured: Samsung Odyssey
Windows MR:
Benefits:
Inside-out tracking means no external sensors to set up
Great for traveling to meetings or sites, as it does not require much setup or space.
Requires fewer ports on your computer
Constraints:
Narrower field of view within headset
Less control over user height during setup
Inside out tracking is still a new technology, and has some imperfections
Bluetooth pairing for controllers can be a bit tricky and unreliable
Read about various VR setups we personally use around our office and on-the-go.
Please note, these benefits are based on user feedback and our own experiences, we always recommend that you do additional research prior to making any final hardware purchases, or send us a message. Happy to help discuss your specific needs.