License Structures
Our Prospect Single-User subscriptions are based on a per-user model, where the subscription is tied to a unique email and password that is not to be shared amongst a team.
If you have a laptop and a desktop and want to have Prospect installed on both for personal use - this is perfectly acceptable for a Single-User subscription, so long as you are the sole user of both machines. For any questions on this policy, please review our terms of use.
If you intend on having multiple team members using a shared or central VR computer - this is where a Workstation license is right for your needs. Workstations are not tied to an email and don't need a password to be accessed. They're registered once by a team admin with a workstation key, and Prospect is then accessible on that PC for everyone in your organization to utilize.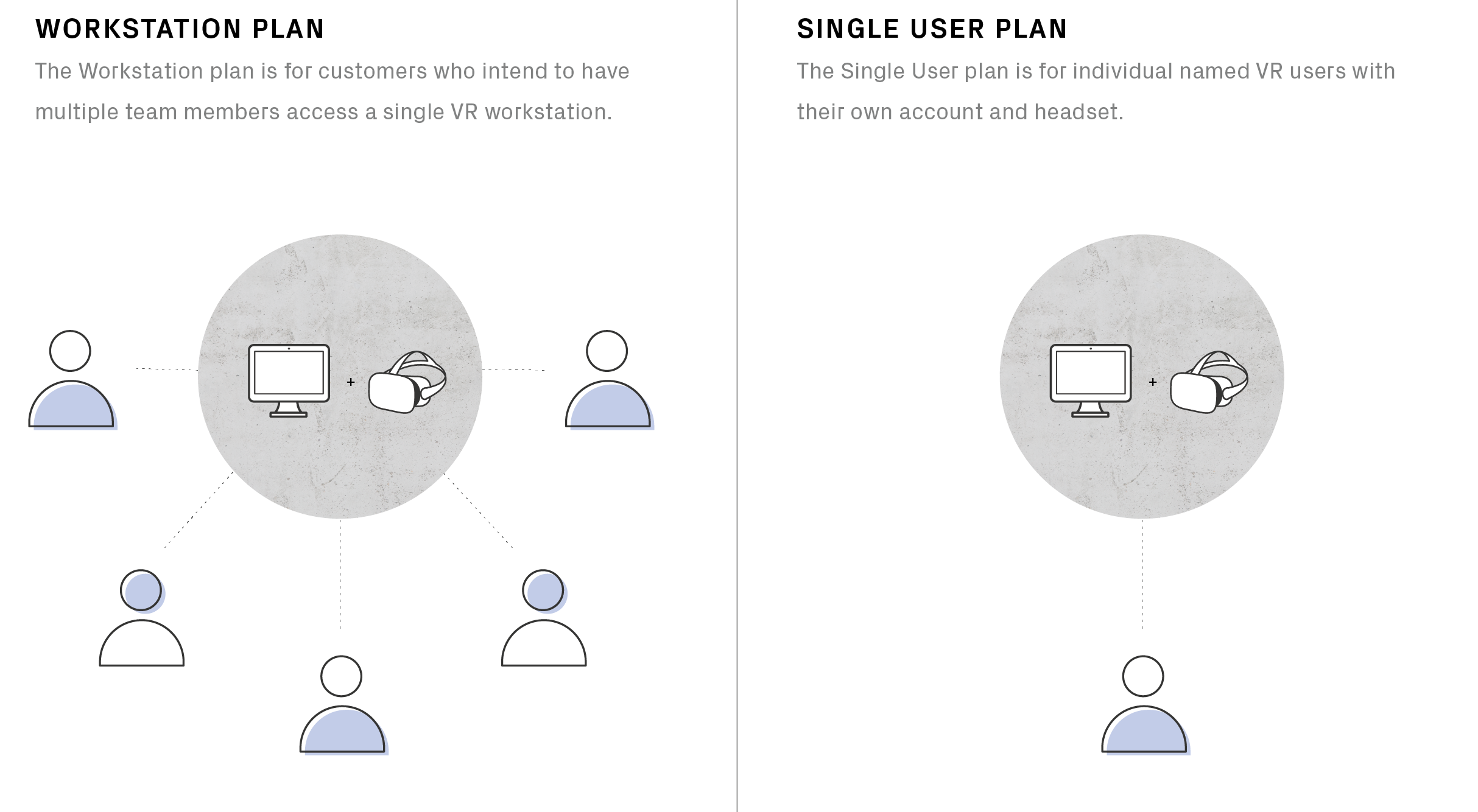 Workstation vs. Single User
Installation
The Prospect installer allows the option of installing for all users on your Windows machine. If you'd like to have multiple instances of Prospect, each with their own unique libraries for different members of your team - you should select this option upon installation.
Every member of your team with a Windows profile on that computer can then make use of the Windows login, not a prospect login, to have their own instance of Prospect.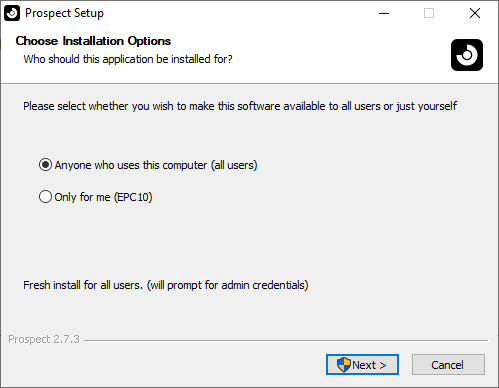 Installer Modal
Feature Comparison
Below is a chart that provides a visual overview of feature parity between Single User and Workstation licenses, custom branding, onboarding, and unlimited users on this shared machine being a few of the main differentiators. One additional thing to note is Workstation licenses cannot sign into an Oculus Quest device, which is intended for use by Individual licenses.
Our knowledge base has loads of articles to help explain integrations, hardware support, features, and workflows, and our team is always available to help make sure all your questions are addressed prior to purchasing a license, don't hesitate to reach out!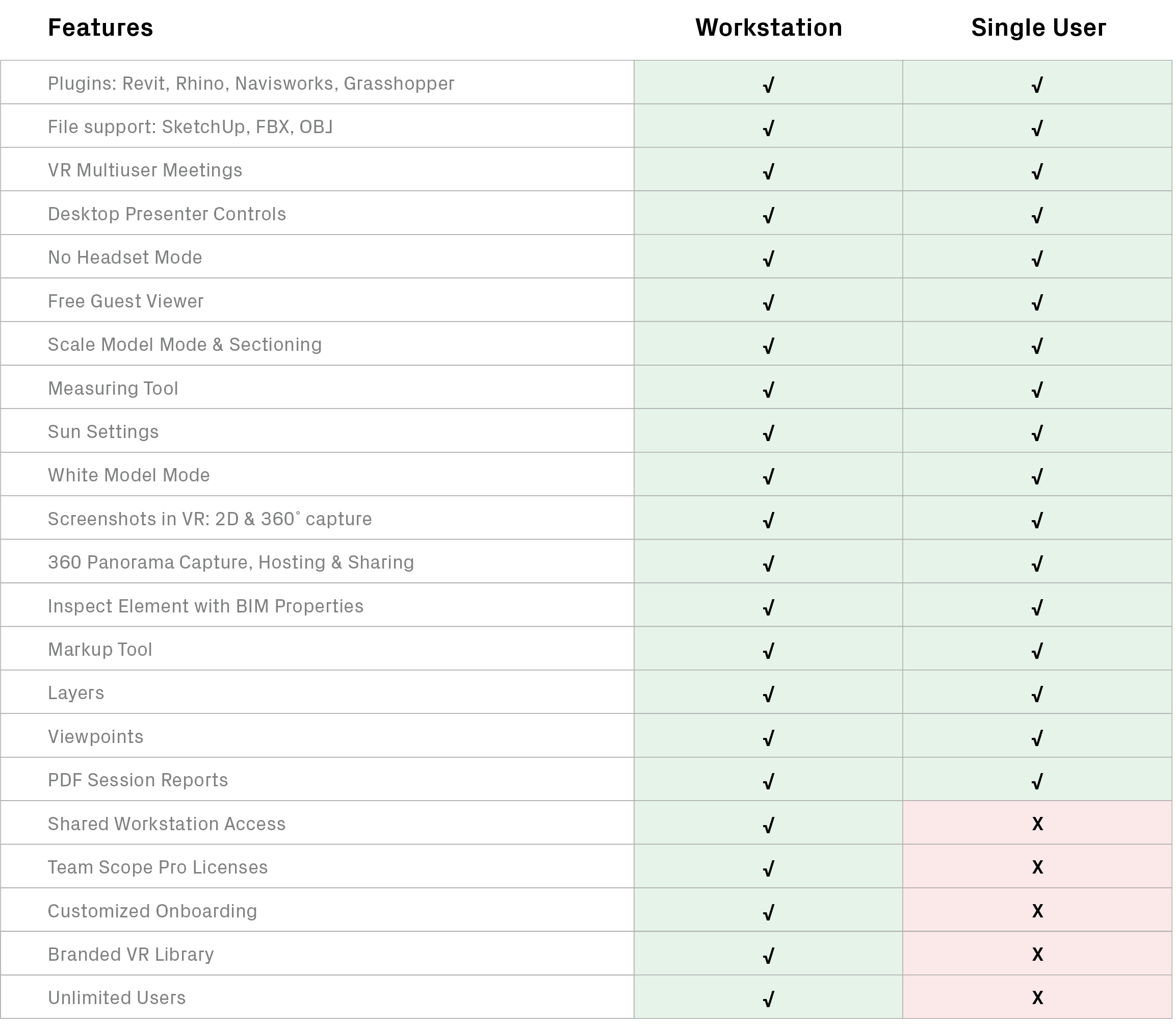 Feature Comparison Chart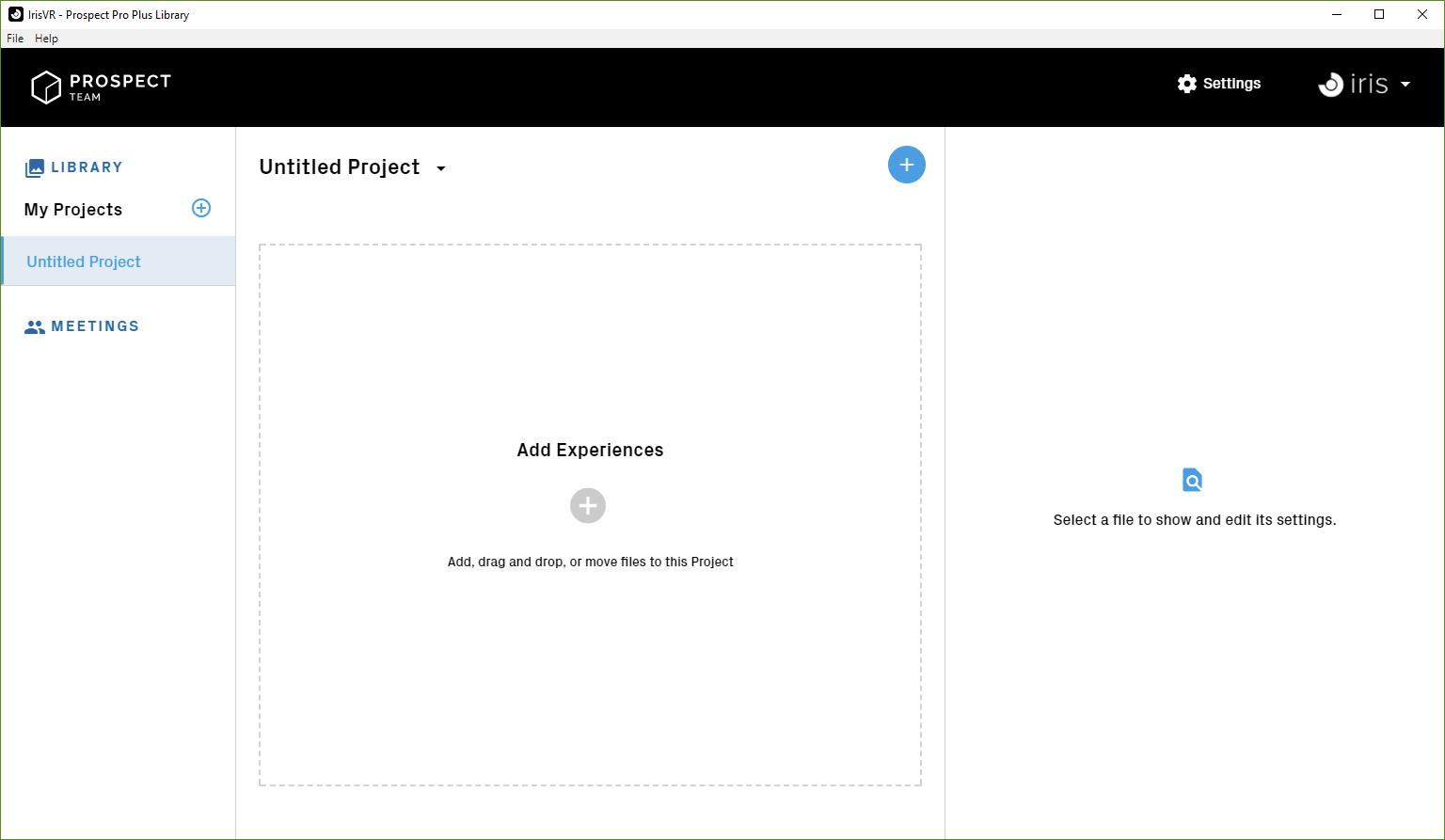 Workstation Library w/ custom logo
Workstation users are able to add their logo to appear in the top right corner of the Prospect Library, here the irisVR logo is shown as an example.
Workflows for teams
Our team is dedicated to understanding your ideal workflows, team structure, and needs to help make sure you're set up with exactly the right license or licenses for your needs. Packages and bundles are always available - please be sure to get in touch with our team at sales@irisvr.com