Screen Capture allows you to capture moments of your VR walkthrough in real time. After taking a screen capture of the file, an image is saved directly to your desktop for easy access. This feature works well with annotations if you'd like to archive any redlines from the walkthrough to review later outside of VR.
Stereo panorama capture allows you to easily capture a panorama from within your 3D model in Prospect, and view or share that panorama through the use of our Scope mobile app. 
Once you've navigated to the view you'd like to capture, click on the camera icon in the toolbar. Toggle the "360 Capture On" setting and use the right trigger to capture the panorama. Once the image has saved, you'll see an "Image Captured" confirmation appear on the screen. You can now access the saved Panorama on your desktop, and upload it to your Scope Library using this guide. Any annotations and callouts made within Prospect will appear in your panorama.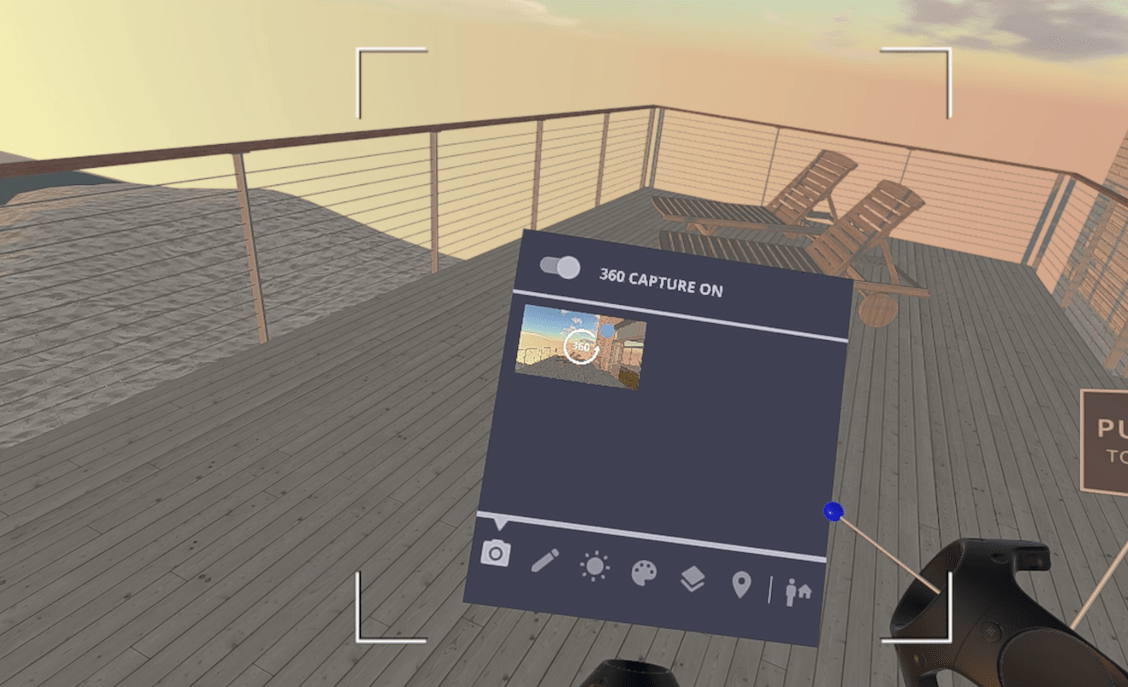 Pointing at your capture thumbnails in VR allows you to identify which are panorama captures, and which are regular screen captures. When hovering over a panorama, you'll see a "360" overlay. Check out our video on capturing panoramas and viewing them in Scope below: